Special Bundle of 2 Webinars:
Bob Keebler 8/24 Special 199A and Form 709 Pre-recorded Bundle
---
---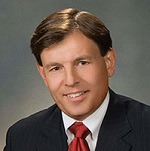 Important Webinar Event: Bob Keebler Reviews the New 199A Regulations - A Re-Broadcast.

Recording and Slides are Available Here.
---
---
The best way to prepare for this important development is twofold.

First, refresh your understanding on the current 199A rules. Second, join nationally recognized 199A expert Bob Keebler in his exclusive 90 minute LISI webinar on Wednesday, August 15th from 3:00-4:30pm where Bob will cover how the proposed regulations change our understanding of the 199A landscape:

The purpose of the proposed regulations is to provide taxpayers with computational, definitional, and anti-avoidance guidance regarding the application of section 199A.
The proposed regulations contain six substantive sections, §§1.199A-1 through 1.199A-6, each of which provides rules relevant to the calculation of the section 199A deduction.
Additionally, the proposed regulations would establish anti-abuse rules under section 643(f) to prevent taxpayers from establishing multiple non-grantor trusts or contributing additional capital to multiple existing non-grantor trusts in order to avoid Federal income tax, including abuse of section 199A.

Make sure you reserve your spot for this critically important webinar!



There will be no CE for this webinar


If you are not a LISI member please use the Buy Now Button below to pay the non-member price of $229 for this bundle of 2 webinars.
After you pay you will be sent a link with the registration information. If you have any questions, please contact webinaradmin@leimbergservices.com
NOTE: To pay using a credit card, use the botton labeled
"Pay with Debit or Credit Card" after clicking the Buy Now button below.

If you are a LISI member, please login below to receive the member price of $229 $179 for this bundle of 2 webinars.
---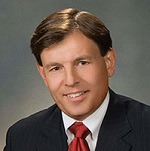 How To Accurately Prepare the 709 Gift Tax Return - A Re-broadcast.

Recording and Slides are Available Here.
---
---
In his webinar, Bob provides advisors with an important refresher course on gift tax returns. This 60 minute course reviews the critical gift and GST issues encountered when preparing federal gift tax returns, Form 709. This simply is a "must see" webinar series for all practitioners. Bob will cover all of the following topics:
Major topics will include:
• The annual exclusion rules for gifts to trusts including required Crummey notices and § 2642(c) trusts
• QTIP elections on gift tax returns and the need for timely filing
• What should you disclosed for purposes of running the gift tax statute of limitations
• The reporting of family sales, installment sales to grantor trusts and SCIN sales
• Reporting GRATs, QPRTs and other split-interests
• Reviewing valuation reports
• Reporting valuation discounts for gifts of closely-held businesses and reporting requirements
• When to make disclosures on Form 8275 and 8275R
• The utilization of generation skipping transfer Tax exemption and the related automatic allocation rules
• Reporting gifts to 529 Plans
• Reporting the use of a deceased spouse's unused exclusion exemption amount (DSUE)
• Understanding when gift splitting is allowed and how to report properly
• Adequate disclosure requirements and the statute of limitations
• How to allocate GST exemption on large formula gifts
• How to allocate GST exemption on ETIP gifts
• How to report defined valued clauses
• Understanding gift splitting
There will be no CE for this webinar
---