Ed Morrow &The Optimal Basis Increase Trust – Basis Planning to Optimize the Step Up in Basis (and Avoid any Step Down in Basis) at the Surviving Spouse's Death: Are You Wasting Your Clients' $11+ Million Basis-Increasing Coupon?
Wednesday January 24
3:00 PM EDT - 4:00 PM EDT -
---
The increasing estate/gift/GST tax exemption, now doubling (for now!) to over $11 million with recent tax reform, has understandably taken the focus for the 99.9% away from estate tax planning. Increasingly, the focus is on reducing potential income taxes. A strategy known as The Optimal Basis Increase Trust can reduce income taxes on families by maximizing the increase in basis at the surviving spouse's death. This combines the benefits of the typical A-B Trust with the ability to gain a basis step-up for trust assets upon the surviving spouse's death and eliminate any step down in basis.
Planners are increasingly "overusing" QTIP trusts to achieve a step up in basis at the second spouse's death. But, there are often better ways to legitimately use this $11+ million basis increasing coupon without jeopardizing asset protection and prohibiting income tax shifting and modifications - as QTIP trusts unfortunately do. We'll compare and contrast the risks and rewards to these various techniques with an extensive comparison chart.
In his exclusive LISI webinar, Ed Morrow will cover the following topics:
What are the problems in relying on QTIP or General Power of Appointment marital trusts to get a second basis step up?

How can you use formula general testamentary powers of appointment to achieve a second step up for bypass trusts, while avoiding a "step down" in basis?

Why merely granting a trustee/trust protector the power to add this later could be a disaster!

How can you use limited testamentary powers of appointment to achieve the same result by triggering the Delaware Tax Trap? How should we rework savings clauses to prevent inadvertent triggering but allow the much more common beneficial triggering?

How do you dovetail such powers to maximize the GST exclusion?

How should you cap powers of appointment to avoid additional federal or state estate tax (and why simple caps should be avoided)?

How can such powers be modified to prevent thwarting of the settlor's estate plan, spousal elective share and/or exposure (depending on the state) to a beneficiary's estate's creditors?

How can you convert existing SLATs, Bypass Trusts and other Irrevocable Trusts to an "OBIT"?
There will be no CE for this webinar
---
If you are not a LISI member please use the Buy Now Button below to pay the non-member price of $129.
After you pay you will be sent a link with the registration information. If you have any questions, please contact webinaradmin@leimbergservices.com
NOTE: To pay using a credit card, use the botton labeled
"Pay with Debit or Credit Card" after clicking the Buy Now button below.

If you are a LISI member, please login below to receive the member price of $ 99 for this webinar.>
Edwin Morrow, J.D., LL.M., MBA, CFP®, CM&AA® is a manager of Wealth Strategies at Key Private Bank. As one of Key's national wealth specialists, Ed works with local Key Private Bank financial advisory and trust teams nationwide. He is also national manager of wealth strategies communications for the private bank. He assists with in-depth reviews of high net worth clients' estate, trust, asset protection and tax planning in order to better preserve, protect and transfer their wealth in a tax efficient manner. Ed has been with Key since 2005.
He was previously in private law practice in Cincinnati, Ohio, concentrating in taxation, probate, estate and business planning. Other experience includes drafting court opinions for the U.S. District Court of Portland, Oregon as a law clerk.
Education:
Bachelor of Arts (B.A.), History, Stetson University
Juris Doctorate (J.D.), Northwestern School of Law at Lewis & Clark College
Masters of Law (LL.M.) in Tax Law, Capital University Law School
Masters of Business Administration (MBA), Xavier University
Professional Accreditations:
Licensed to practice in all Ohio courts, U.S. District Court of Southern Ohio and U.S. Tax Court
Board Certified Specialist through Ohio State Bar Association in Estate Planning, Trust and Probate Law
Certified Financial Planner (CFP®), Certified Merger and Acquisition Advisor (CM&AA®)
Non-Public Arbitrator for the Financial Industry Regulatory Authority (FINRA)
---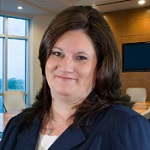 Cynthia D.M. Brown
May 18, 2018 3:00 PM EDT - 4:00 PM EDT ET

Expense Payments: What do you Need to Know Before You Pay?
More Info