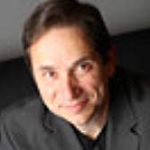 Private Letter Ruling 202031008 Opens Multiple Annuity Planning Opportunities
Thursday March 18
3:00PM ET - 4:30PM ET
---
Nonqualified deferred annuities (NQDAs) are an important financial tool for many clients. As planning professionals, it is our job to point out tax nuances and uncertainties connected to NQDAs where they exist.
On May 7, 2020, the IRS issued PLR 202031008. The letter ruling was issued to an insurance company that intended to issue two trust-owned annuities. Some ambiguities over annuity taxation may have been cleared up by the PLR—and perhaps more carriers will now expand their offerings to allow trust ownership of their NQDAs. Some clients who might be interested in buying a trust-owned annuity may be able to work with their lawyers and accountants to draft trust language that achieves their desired tax and planning results.
In this exclusive LISI Webinar, Linas Sudzius will:
Review the nonqualified annuity taxation landscape prior to PLR 202031008,

Detail the ambiguities specifically addressed by the PLR,

Identify additional problems the ruling indirectly solved and

Suggest specific annuity-related planning actions for the future.
Linas Sudzius, JD, CLU, ChFC is President of Advanced Underwriting Consultants. AUC provides outsourced advanced sales services to life insurance companies and their producers. Linas is also the principal of the ICS Law Group, an estate planning law firm located in Franklin, Tennessee.
There will be no CE for this webinar
For those who have a conflict with the date/time, The session will be recorded. Simply register and you will have unlimited access to the recording.
Although they are scheduled for a particular time and date - once purchased - they can be viewed at ANY TIME!.
---
If you are not a LISI member please use the Buy Now Button below to pay the non-member price of $149*. *plus applicable sales tax (if any)
After you pay you will be sent a link with the registration information. Your webinar registration is designed for one individual user and groups up to 5 individuals. Sharing beyond this is not permitted. If you are interested in group access to our webinar content, please send an email to lisiwebinars@gmail.com

If you have any questions, please contact webinaradmin@leimbergservices.com
NOTE: To pay using a credit card, use the botton labeled
"Pay with Debit or Credit Card" after clicking the Buy Now button below.

If you are a LISI member, please login below to receive the member price of $129* for this webinar. *plus applicable sales tax (if any)
---
Steve Oshins
April 02, 2021 1:00PM ET - 2:30PM ET ET

The Spousal Lifetime Access Trust: A Gifting and Creditor Protection Technique, What Advisors Need To Know for 2021
More Info
Mark Merric
April 23, 2021 3:00PM ET - 4:30PM ET ET

Understanding Tax Provisions in An LLC Operating Agreement - Formation Concepts Part 3: Deducting Losses and Four Tax Hurdles
More Info