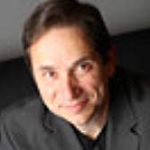 How to Handle an Unexpected Form 1099-R Received from a Life Insurance Company/Financial Institution: Reconciling with all the Tax Partners
Thursday March 11
3:00PM ET - 4:30PM ET
---
The deadline for life companies and other financial institutions to prepare Forms 1099-R is January 31. Most of our clients do not closely examine the forms right away, usually waiting until sometime between receipt and April 15. When our clients believe that the information on Form 1099-R is incorrect, or that the form itself was sent in error, they may make a panicked call to their planning professionals. The professional may be put in a position to reconcile tax information between the client, financial institution, tax advisor and the IRS.
In his exclusive LISI Webinar, Linas Sudzius will explore many of the most common situations where a client receives an unexpected Form 1099-R for 2020. Here are just a few of the topics Linas will cover:
Section 1035 exchanges

Situations where the client is seeking to avoid the extra tax for distributions prior to age 59 ½

Indirect rollovers

Qualified charitable distributions (QCDs)

Coronavirus-related distributions (CRDs)

We will also consider whether:

The payer needs to amend Form 1099-R?

What remedy does the client have when the information on Form 1099-R is incorrect?

Practical tips for educating clients before and after transactions likely to generate Form 1099-R
?Linas Sudzius, JD, CLU, ChFC is President of Advanced Underwriting Consultants. AUC provides outsourced advanced sales services to life insurance companies and their producers. Linas is also the principal of the ICS Law Group, an estate planning law firm located in Franklin, Tennessee.
There will be no CE for this webinar
For those who have a conflict with the date/time, The session will be recorded. Simply register and you will have unlimited access to the recording.
Although they are scheduled for a particular time and date - once purchased - they can be viewed at ANY TIME!.
---
If you are not a LISI member please use the Buy Now Button below to pay the non-member price of $149*. *plus applicable sales tax (if any)
After you pay you will be sent a link with the registration information. Your webinar registration is designed for one individual user and groups up to 5 individuals. Sharing beyond this is not permitted. If you are interested in group access to our webinar content, please send an email to lisiwebinars@gmail.com

If you have any questions, please contact webinaradmin@leimbergservices.com
NOTE: To pay using a credit card, use the botton labeled
"Pay with Debit or Credit Card" after clicking the Buy Now button below.

If you are a LISI member, please login below to receive the member price of $129* for this webinar. *plus applicable sales tax (if any)
---
Steve Oshins
April 02, 2021 1:00PM ET - 2:30PM ET ET

The Spousal Lifetime Access Trust: A Gifting and Creditor Protection Technique, What Advisors Need To Know for 2021
More Info
Mark Merric
April 23, 2021 3:00PM ET - 4:30PM ET ET

Understanding Tax Provisions in An LLC Operating Agreement - Formation Concepts Part 3: Deducting Losses and Four Tax Hurdles
More Info