REVIEW OF THE 2020 REGULATIONS REGARDING TRUST AND ESTATE DEDUCTIONS - A Special Re-Broadcast prior to the new regulations applying to 2020 returns. Master the new law prior to tax season
Watch Now!
Recording and Slides are Available Here
---
The Tax Cuts & Jobs Act (TCJA) added new Section 67(g) which suspends "miscellaneous itemized deductions" through 2025. This change has caused much confusion as practitioners are uncertain which trust deductions are suspended and which can be deducted. This is particularly true with fiduciary income tax returns and it adds to the pre-existing confusion. However, on Thursday May 7, 2020 the Service issued regulations which clarify its prior guidance regarding how new Section 67(g) applies to fiduciary income tax returns. Join Jere Doyle JD, LLM, AEP and Robert Keebler CPA/PFS, MST, AEP for a fast-paced program on these new regulations.
There will be no CE for this webinar
For those who have a conflict with the date/time, The session will be recorded. Simply register and you will have unlimited access to the recording.
Although they are scheduled for a particular time and date - once purchased - they can be viewed at ANY TIME!.
---
If you are not a LISI member please use the Buy Now Button below to pay the non-member price of $149*. *plus applicable sales tax (if any)
After you pay you will be sent a link with the registration information. Your webinar registration is designed for one individual user and groups up to 5 individuals. Sharing beyond this is not permitted. If you are interested in group access to our webinar content, please send an email to lisiwebinars@gmail.com

If you have any questions, please contact webinaradmin@leimbergservices.com
NOTE: To pay using a credit card, use the botton labeled
"Pay with Debit or Credit Card" after clicking the Buy Now button below.

If you are a LISI member, please login below to receive the member price of $129* for this webinar. *plus applicable sales tax (if any)
---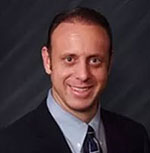 Steve Oshins
April 02, 2021 1:00PM ET - 2:30PM ET ET

The Spousal Lifetime Access Trust: A Gifting and Creditor Protection Technique, What Advisors Need To Know for 2021
More Info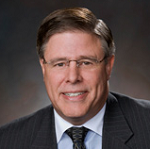 Mark Merric
April 23, 2021 3:00PM ET - 4:30PM ET ET

Understanding Tax Provisions in An LLC Operating Agreement - Formation Concepts Part 3: Deducting Losses and Four Tax Hurdles
More Info