Practical Applications of the SECURE Act and The CARES Act: How to Identify and Implement Strategies for 2021 and After
Watch Now!
Recording and Slides are Available Here
---
The Setting Every Community Up for Retirement Enhancement (SECURE) Act made changes to contributions and distribution rules for retirement accounts effective for 2020 and after. Since then, additional guidance has been issued by the IRS. Many of these were largely ignored for 2020 because of the COVID-19 pandemic and the resultant temporary changes made by the Coronavirus Aid, Relief, and Economic Security (CARES) Act. But, for 2021, advisors must get back on the retirement track of helping their clients take advantage of the SECURE Act provision and ensure that beneficiaries make the best of the distribution limitations that now apply to designated beneficiaries.
Join Bruce D. Steiner and Denise Appleby in the exclusive LISI Webinar as they explain the key provisions and provide solutions that advisors must use to help their clients maximize the SECURE Act benefits and minimize any negative impact on estate and distribution planning for beneficiaries. Topics that will be covered include:
How to claim tax benefits for coronavirus related distributions

2020 RMD waivers and exceptions to the 60-day rollover deadline

Who is subject to RMDs for 2021?

Improvements to IRA contribution eligibility

The increased in RMD starting age. Who does it affect?

The new Qualified charitable distribution application for 2020 and after

Is the stretch IRA really dead?

Who is subject to the new 10-year rule?

Why an older beneficiary is now in vogue-older is the new younger for beneficiaries.

The line of delineation for 2020 vs pre-2020 beneficiaries

How to determine the distribution options for successor beneficiaries

Why Roth conversions matter now more than ever

Does it still make sense to designate a trust as the beneficiary of an IRA?

The pros and costs of designating a trust as the beneficiary of an IRA

Conduit vs Accumulation Trusts- how to determine suitability for IRAs

Conduit trusts by beneficiary type: What must be considered

When a charitable remainder trust is a practical option for an IRA beneficiary
There will be no CE for this webinar
For those who have a conflict with the date/time, The session will be recorded. Simply register and you will have unlimited access to the recording.
Although they are scheduled for a particular time and date - once purchased - they can be viewed at ANY TIME!.
---
If you are not a LISI member please use the Buy Now Button below to pay the non-member price of $149*. *plus applicable sales tax (if any)
After you pay you will be sent a link with the registration information. Your webinar registration is designed for one individual user and groups up to 5 individuals. Sharing beyond this is not permitted. If you are interested in group access to our webinar content, please send an email to lisiwebinars@gmail.com

If you have any questions, please contact webinaradmin@leimbergservices.com
NOTE: To pay using a credit card, use the botton labeled
"Pay with Debit or Credit Card" after clicking the Buy Now button below.

If you are a LISI member, please login below to receive the member price of $129* for this webinar. *plus applicable sales tax (if any)
---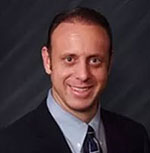 Steve Oshins
April 02, 2021 1:00PM ET - 2:30PM ET ET

The Spousal Lifetime Access Trust: A Gifting and Creditor Protection Technique, What Advisors Need To Know for 2021
More Info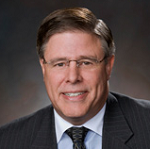 Mark Merric
April 23, 2021 3:00PM ET - 4:30PM ET ET

Understanding Tax Provisions in An LLC Operating Agreement - Formation Concepts Part 3: Deducting Losses and Four Tax Hurdles
More Info