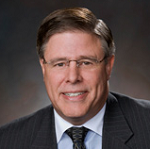 Understanding Tax Provisions in An LLC Operating Agreement - Formation Concepts Part 3: Deducting Losses and Four Tax Hurdles
Friday April 23
3:00PM ET - 4:30PM ET
---
Understanding Tax Provisions in An LLC Operating Agreement - Part Three of Three
Clicking the BUY NOW botton on this page will register you for PART THREE of this series.
or, Click Here to Register for and be sent Recording and Slide Links for the Complete Three PART Series at a Special Limited Time Special Discounted Price
All registrants will also be sent links to the recordings and slides for, after the webinar is presented.
This is a three-part series that discusses the formation tax provisions included in most tax partnerships and operating agreements. An attorney/CPA and director of a major Graduate Tax Program frequently stated that 90% of the attorneys that drafted partnership and operating agreements could not explain and did not understand what most of the tax provisions meant. Unfortunately, the percentage may be slightly higher, and therefore this is the purpose of this three-part webinar series on formation issues.
C corporation tax attorneys, flow through (partnership and S Corporations) tax attorneys; and estate planning attorneys usually come from very different backgrounds. Even if an estate planning attorney has an LLM in taxation, most likely they only received one partnership taxation course, and this one graduate tax partnership course generally did more to confuse than to explain it! Unfortunately, many of us were never exposed to this area, but it's critical to understand these concepts because most estate planning deals with family-owned businesses.
The purpose of this three part series is so that estate planners understand some of the key tax provisions in a partnership or operating agreement as well as can avoid some of the more common pitfalls in the formation area.
Part 1 covers the distinctions between capital accounts and stock, and Mark will cover these important planning issues:
Most business owners as well as attorneys mistakenly believe that capital accounts work like stock ownership

Further, some drafting attorneys even try to manipulate the operating agreement to accomplish this, not knowing all of the provisions that need to be changed

For example, what are the 3 main differences between book and tax capital accounts?

Better yet, what is book capital account in the first place, and why does the operating agreement state that liquidating distributions are made based on "positive capital accounts"?

Unfortunately, most drafters mistakenly assumed that liquidating distributions were based on the profit and loss ratio – like ownership of stock in a corporation
Part 2 covers the the issues surrounding the potential triggering of gain when contributing property to a partnership, and Mark will review the critical planning issues that are raised in this all-too-common fact pattern:
Estate planners form entities (generally LLCs and FLPs) and then have the client contribute property to these entities.
Then the estate planner may begin gifting such entities to trusts or directly to other family members.
However, few estate planners understand that gain may be triggered on contribution if the property is subject to a debt or if the contribution is to a foreign partnership.
Further, few estate planners understand how these rules are different for a corporation (C or S corporation) when compared to partnership taxation.
Part 3 covers deducting losses and four critical tax hurdles:
Are you frustrated when hearing terms such as "basis," "at risk," "passive loss", and IRC § 461(l)?
Why are most planners familiar with the concept of recourse and nonrecourse debt, but very few can explain it when an entity is involved?
Why is the most common mistake with an S corporation thinking that the partnership basis rules apply?
Proper planning in this area frequently results in shareholders of S corporations from being able to deduct losses currently.
There will be no CE for this webinar
For those who have a conflict with the date/time, The session will be recorded. Simply register and you will have unlimited access to the recording.
Although they are scheduled for a particular time and date - once purchased - they can be viewed at ANY TIME!.
---
If you are not a LISI member please use the Buy Now Button below to pay the non-member price of $149*. *plus applicable sales tax (if any)
After you pay you will be sent a link with the registration information. Your webinar registration is designed for one individual user and groups up to 5 individuals. Sharing beyond this is not permitted. If you are interested in group access to our webinar content, please send an email to lisiwebinars@gmail.com

If you have any questions, please contact webinaradmin@leimbergservices.com
NOTE: To pay using a credit card, use the botton labeled
"Pay with Debit or Credit Card" after clicking the Buy Now button below.

If you are a LISI member, please login below to receive the member price of $129* for this webinar. *plus applicable sales tax (if any)
---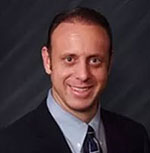 Steve Oshins
April 02, 2021 1:00PM ET - 2:30PM ET ET

The Spousal Lifetime Access Trust: A Gifting and Creditor Protection Technique, What Advisors Need To Know for 2021
More Info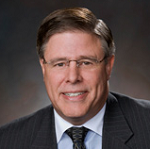 Mark Merric
April 23, 2021 3:00PM ET - 4:30PM ET ET

Understanding Tax Provisions in An LLC Operating Agreement - Formation Concepts Part 3: Deducting Losses and Four Tax Hurdles
More Info