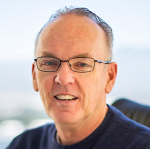 Why Most Executive Bonus Programs Fail—and How to Fix the Problem
Watch Now!
Recording and Slides are Available Here
---
Private company owners agonize over how to pay their high-performing leadership team members. The biggest, seemingly uncurable headache is the pain associated with the annual incentive plan. They never seem to get it right. In fact, one recent survey of CEOs of privately owned companies found that only 10% believed their annual bonus plan was effective. Yet, the average firm was paying out up to 15% of their profits under their plan. That's a big expense for an ineffective plan!
Competitive pressure forces companies to provide some type of plan. So, they continue to search for the secret formula that will produce the outcomes and behaviors they desire. But most plans result in either employee entitlement or confusion. Is it really that tough to get an incentive progam right?
A well designed, properly administered, and consistently communicated annual incentive plan can help a business attract and retain premier talent. The plan should also unify team members, focus employees on crucial organization goals, and recognize individual achievement.
In his exclusive LISI Webinar, Tom Miller will explore the correct premise upon which all strong incentive plans should be built, along with the features to include—and avoid. Attendees will be able to discuss this important area of executive compensation with clients and offer sound advice and direction. Tom's firm has designed hundreds of variable pay programs for some of America's most successful companies.
Topics Tom will cover include the following:
Despite the best intentions, why do most Bonus Plans fail?

What's the difference between a Bonus Plan and an Incentive Plan? And why are both terms out-of-date and misleading?

How to create a plan that focuses on Outcomes instead of Behaviors?

When does an incentive plan produce a positive ROI for shareholders?

How to make sure the plan crushes an Entitlement Mentality

How to build a plan that is Clear, Achievable, and Meaningful

How to set Opportunity Targets for employees

Best practice approaches to selecting plan features

How to communicate plans to employees to engender trust and confidence
There will be no CE for this webinar
For those who have a conflict with the date/time, The session will be recorded. Simply register and you will have unlimited access to the recording.
Although they are scheduled for a particular time and date - once purchased - they can be viewed at ANY TIME!.
---
If you are not a LISI member please use the Buy Now Button below to pay the non-member price of $149*. *plus applicable sales tax (if any)
After you pay you will be sent a link with the registration information. Your webinar registration is designed for one individual user and groups up to 5 individuals. Sharing beyond this is not permitted. If you are interested in group access to our webinar content, please send an email to lisiwebinars@gmail.com

If you have any questions, please contact webinaradmin@leimbergservices.com
NOTE: To pay using a credit card, use the botton labeled
"Pay with Debit or Credit Card" after clicking the Buy Now button below.

If you are a LISI member, please login below to receive the member price of $129* for this webinar. *plus applicable sales tax (if any)
---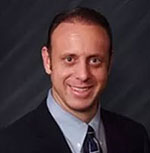 Steve Oshins
April 02, 2021 1:00PM ET - 2:30PM ET ET

The Spousal Lifetime Access Trust: A Gifting and Creditor Protection Technique, What Advisors Need To Know for 2021
More Info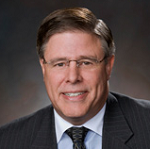 Mark Merric
April 23, 2021 3:00PM ET - 4:30PM ET ET

Understanding Tax Provisions in An LLC Operating Agreement - Formation Concepts Part 3: Deducting Losses and Four Tax Hurdles
More Info