What You Need to Know About the Employee Retention Credit, HHS Provider Relief Reporting Requirements and PPP and EIDL Questions
Watch Now!
Recording and Slides are Available Here
---
Advisors are now finding themselves swamped with interacting relief programs stemming from the CARES Act and the Economic Aid Act. Providing proper planning and filing for businesses has rarely had such dire consequences. Join Alan Gassman, JD, LL.M. and Brandon Ketron, CPA, JD, LL.M. for their 90 minute review of the Employee Retention Credit, HHS Provider Relief Fund Program and questions that have arisen and are asked by participants on PPP and EIDL rule issues.
Alan and Brandon will cover the following topics:
How to prepare for important PPP, and other loan and grant program deadlines including an all-inclusive deadline chart!

How to claim the Employee Retention Credit and get an advance on eligible amounts.

How to facilitate forgiveness of a PPP loan while also claiming the Employee Retention Credit.

A review of reporting requirements for recipients of HHS Provider Relief Funds and how to prepare for the fast approaching reporting deadlines.

What it takes to be eligible for a PPP loan during this new application window and how the PPP rules change for borrowers applying for their second loan.

How to follow up on an initial loan application and reapply for retroactively increased loan amounts.

Answering questions from attendees.
There will be no CE for this webinar
For those who have a conflict with the date/time, The session will be recorded. Simply register and you will have unlimited access to the recording.
Although they are scheduled for a particular time and date - once purchased - they can be viewed at ANY TIME!.
---
If you are not a LISI member please use the Buy Now Button below to pay the non-member price of $149*. *plus applicable sales tax (if any)
After you pay you will be sent a link with the registration information. Your webinar registration is designed for one individual user and groups up to 5 individuals. Sharing beyond this is not permitted. If you are interested in group access to our webinar content, please send an email to lisiwebinars@gmail.com

If you have any questions, please contact webinaradmin@leimbergservices.com
NOTE: To pay using a credit card, use the botton labeled
"Pay with Debit or Credit Card" after clicking the Buy Now button below.

If you are a LISI member, please login below to receive the member price of $129* for this webinar. *plus applicable sales tax (if any)
Alan S. Gassman, J.D., LL.M., is a partner in the law firm of Gassman, Crotty & Denicolo, P.A., and practices in Clearwater, Florida. He is a frequent contributor to LISI, and has published numerous articles and books in publications such as BNA Tax & Accounting, Estate Planning, Trusts and Estates, Interactive Legal and Haddon Hall Publishing. The Alan Gassman Channel at Interactive Legal has recently opened, and features many books and resources, including many Florida and Federal based materials, forms and resources. He is also the Moderator for Bloomberg BNA's 2017 Estate Planning Webinar Series. On February 24th Alan and his partners Christopher Denicolo and Ken Crotty will present a Bloomberg BNA Webinar at 12:30 EST on Innovative Trust Planning for Uncertain Times. You can contact Alan at agassman@gassmanpa.com for more information with respect to these programs.
---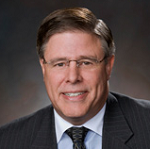 Mark Merric
April 23, 2021 3:00PM ET - 4:30PM ET ET

Understanding Tax Provisions in An LLC Operating Agreement - Formation Concepts Part 3: Deducting Losses and Four Tax Hurdles
More Info