Georgia Senate Election Results – Deep Dive PART 2 of 2 - Estate Planning to do NOW!
Watch Now!
Recording and Slides are Available Here
---
GA Runoff Elections Concluded: Deep Dive Part Two - Estate Planning to do NOW, A Deep Dive 2 hour presentation
To register for Part 2, use the Buy Now button on this page. You can register for BOTH Part One (Income Tax Planning) AND Part Two (Estate Planning to do NOW) at a special limited time discount by Clicking This Link
Estate planning is likely to change dramatically with a Biden Administration now having control of the House, Senate and White House. Practitioners need be prepared...not later this year, not later this month, but NOW. Although we cannot know what will be proposed by the Biden Administration, or what will ultimately be enacted, there is much to consider. It is likely that Biden administration tax proposals can be enacted under a Budget Reconciliation Act, which cannot be filibustered. This webinar will discuss what the most likely and most consequential tax proposals are likely to be, and how you can help practitioners can help their clients prepare for them now.
The webinar will cover likely estate tax changes including a reduction in the exemptions (possibly to $5 million or $3.5 million or even less), a limit on the aggregate benefit of the annual exclusion gifts, a modest increase in rates, GRAT and grantor trust restrictions, and perhaps of greatest consequence the elimination of the tax free step up in basis.
We will discuss ways to plan now but with some options to address various possible tax legislation outcomes.
One of the most significant issues to address in 2021 planning is the possibility of retroactive tax changes. How can you guide clients to structure early 2021 gift transfers but reduce or avoid the risk of a gift tax if there is a retroactive change? This is something that never has had to be addressed in planning before, but which may be a unique nuance to 2021 planning. Various options will be explored and explained in detail and sample language presented.
A number of estate planning techniques will be discussed in some detail in the specific context of how and why they may be applied in early 2021 including: SLATs, SPATs, DAPTs, hybrid DAPTs, note sales, GRATs and other techniques. Sample language and drafting and planning recommendations will be presented for each technique. The implication of various tax doctrines on these techniques such as the reciprocal trust doctrine, the step transaction doctrine, etc. will be reviewed.
A Biden Administration may repeal the step up in basis on death or might enact a capital gains tax on death. Marginal income tax rates may be increased, and other significant income tax changes may be enacted. While the focus of this program will be a detailed and practical discussion of estate planning in the current environment, comments will be offered throughout as to how possible (likely?) income tax changes may effect the estate planning techniques discussed.
Finally, practical suggestions and comments will be offered on suggesting these planning ideas to clients, and steps practitioners can take throughout the 2021 planning process to protect themselves from potential problems.
There will be no CE for this webinar
For those who have a conflict with the date/time, The session will be recorded. Simply register and you will have unlimited access to the recording.
Although they are scheduled for a particular time and date - once purchased - they can be viewed at ANY TIME!.
---
If you are not a LISI member please use the Buy Now Button below to pay the non-member price of $149*. *plus applicable sales tax (if any)
After you pay you will be sent a link with the registration information. Your webinar registration is designed for one individual user and groups up to 5 individuals. Sharing beyond this is not permitted. If you are interested in group access to our webinar content, please send an email to lisiwebinars@gmail.com

If you have any questions, please contact webinaradmin@leimbergservices.com
NOTE: To pay using a credit card, use the botton labeled
"Pay with Debit or Credit Card" after clicking the Buy Now button below.

If you are a LISI member, please login below to receive the member price of $129* for this webinar. *plus applicable sales tax (if any)
---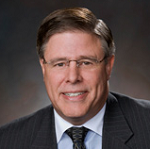 Mark Merric
April 23, 2021 3:00PM ET - 4:30PM ET ET

Understanding Tax Provisions in An LLC Operating Agreement - Formation Concepts Part 3: Deducting Losses and Four Tax Hurdles
More Info