Georgia Senate Election Results – Deep Dive PART 1 of 2 - Income Tax Planning
Watch Now!
Recording and Slides are Available Here
---
Georgia Senate Election Results – Deep Dive - Part 1 of 2 - Income Tax Planning
The "Blue Wave" along with the fiscal stimulus from Congress both will have tremendous implications for your clients given the likelihood for significant income tax changes directed towards wealthy Americans. We have received a number of requests from the people that took the Georgia Senate Results class to do a deep dive into the Income Tax Planning in 2021. This class will focus on the income tax planning side of the Georgia Senate Election results.

To register for Part 1, use the Buy Now button on this page. You can register for BOTH Part One (Income Tax Planning) AND Part Two (Estate Planning to do NOW) at a special limited time discount by Clicking This Link

Whether, you're a financial advisor, CPA or attorney, clients will be looking to you for the best income tax planning strategies.
This session will provide, ideas, tip and tools to minimize your client's tax liabilities. The program will cover the following and much more:
Charitable Remainder Unitrusts
Arms-length §453 Installment Sales
Related Party Installment Sales
Income Smoothing Strategies
Income Shifting Strategies
Strategies to Reduce Taxable Income
Advanced Roth Conversions
Opportunity Zones to more Effectively Manage Capital Gains
Using 1031 Exchanges to Ease Capital Gains
The Use of Collars, Variable Forward Sales and Options to Manage Capital Gains
IRC § 1259 Collars to Trigger Capital Gains in 2021 or Defer to a Future Date
"Short Against the Box" Strategies to Choose Between Recognizing Gains in 2021 or 2022
Substantial Sale Charitable Remainder Trusts (CRTs)
Income Shifting CRTs
Family Limited Partnerships (FLPs) to Shift Income
Intra-Family Loans
Qualified Small Business Stock – IRC § 1202 and Expanding the Exemption with Gifts to Non-Grantor Trusts


There will be no CE for this webinar


For those who have a conflict with the date/time, The session will be recorded. Simply register and you will have unlimited access to the recording.

Although they are scheduled for a particular time and date - once purchased - they can be viewed at ANY TIME!.
---
If you are not a LISI member please use the Buy Now Button below to pay the non-member price of $149*. *plus applicable sales tax (if any)
After you pay you will be sent a link with the registration information. Your webinar registration is designed for one individual user and groups up to 5 individuals. Sharing beyond this is not permitted. If you are interested in group access to our webinar content, please send an email to lisiwebinars@gmail.com

If you have any questions, please contact webinaradmin@leimbergservices.com
NOTE: To pay using a credit card, use the botton labeled
"Pay with Debit or Credit Card" after clicking the Buy Now button below.

If you are a LISI member, please login below to receive the member price of $129* for this webinar. *plus applicable sales tax (if any)
---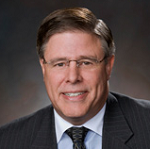 Mark Merric
April 23, 2021 3:00PM ET - 4:30PM ET ET

Understanding Tax Provisions in An LLC Operating Agreement - Formation Concepts Part 3: Deducting Losses and Four Tax Hurdles
More Info