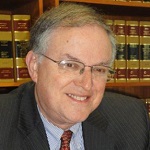 Portability: An Estate Planning Game-Changer
Watch Now!
Recording and Slides are Available Here
---
The tremendous spike in deaths in the U.S. in 2020 as the result of the pandemic has raised critical issues about filing federal estate tax returns to gain the advantage of portability. With possible tax law changes in 2021 or later, locking in favorable planning opportunities while they are available becomes more important than ever. This Program will explain what portability is, how to access it, and the advantages and disadvantages of doing so.
What is Portability—What is it Intended to Accomplish?

Portability Applies Only to the Unused Exclusion of the Last Deceased Spouse (DSUE)

Election is Required for Portability to Apply

Should "Small" Estates Bother to File Form 706 to Elect Portability?

The IRS Has an Unlimited Statute of Limitations to Resolve a DSUE Claim

Complete and Properly Prepared Form 706; Special Rules for Estates Filing Only to Make the Portability Election

Portability Issues on Forms 706 and 709

Who is Responsible for Making the Portability Election?

Caution: The "Angry or Vindictive" Executor

How is the DSUE Determined?

Advantages and Disadvantages of Portability

Is there still "life" for a credit shelter trust?

Sophisticated Planning Moves to Get the Best of Portability and Tax Planning
There will be no CE for this webinar
For those who have a conflict with the date/time, The session will be recorded. Simply register and you will have unlimited access to the recording.
Although they are scheduled for a particular time and date - once purchased - they can be viewed at ANY TIME!.
---
If you are not a LISI member please use the Buy Now Button below to pay the non-member price of $149*. *plus applicable sales tax (if any)
After you pay you will be sent a link with the registration information. Your webinar registration is designed for one individual user and groups up to 5 individuals. Sharing beyond this is not permitted. If you are interested in group access to our webinar content, please send an email to lisiwebinars@gmail.com

If you have any questions, please contact webinaradmin@leimbergservices.com
NOTE: To pay using a credit card, use the botton labeled
"Pay with Debit or Credit Card" after clicking the Buy Now button below.

If you are a LISI member, please login below to receive the member price of $129* for this webinar. *plus applicable sales tax (if any)
---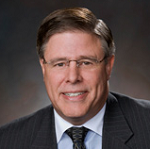 Mark Merric
April 23, 2021 3:00PM ET - 4:30PM ET ET

Understanding Tax Provisions in An LLC Operating Agreement - Formation Concepts Part 3: Deducting Losses and Four Tax Hurdles
More Info