2020 Gift Tax Returns: Practical Tips How to Report Common 2020 Transactions
Watch Now!
Recording and Slides are Available Here
---
2020 was a wild ride with a tremendous volume of transfer tax planning, especially close to the end of the year. All gift transfers have to be reported, but there are also non-gift transfers that might (or might not be reported).
In their exclusive LISI Webinar, three nationally-known experts, Martin Shenkman Steve Gorin and Joy Matak will review many of the common 2020 planning transactions practitioners used and how they might be treated on gift (and income) tax returns.
Topics they will cover include the following:
Gifts of a promise;





Note sale transactions with defined value mechanisms of various types;





Gifts with wandry clauses;





Double wandry gifts; two tier King type price adjustment clauses;





Transfers to trusts with disclaimer provisions or possibilities; etc.





What should be reported on income tax returns when a valuation adjustment clause is used?
This program will be a practical "how to" focused on common 2020 transactions.
There will be no CE for this webinar
For those who have a conflict with the date/time, The session will be recorded. Simply register and you will have unlimited access to the recording.
Although they are scheduled for a particular time and date - once purchased - they can be viewed at ANY TIME!.
---
If you are not a LISI member please use the Buy Now Button below to pay the non-member price of $149*. *plus applicable sales tax (if any)
After you pay you will be sent a link with the registration information. Your webinar registration is designed for one individual user and groups up to 5 individuals. Sharing beyond this is not permitted. If you are interested in group access to our webinar content, please send an email to lisiwebinars@gmail.com

If you have any questions, please contact webinaradmin@leimbergservices.com
NOTE: To pay using a credit card, use the botton labeled
"Pay with Debit or Credit Card" after clicking the Buy Now button below.

If you are a LISI member, please login below to receive the member price of $129* for this webinar. *plus applicable sales tax (if any)
---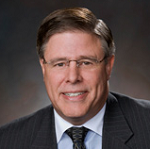 Mark Merric
April 23, 2021 3:00PM ET - 4:30PM ET ET

Understanding Tax Provisions in An LLC Operating Agreement - Formation Concepts Part 3: Deducting Losses and Four Tax Hurdles
More Info