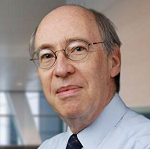 Once in a Lifetime Estate and Charitable Planning Opportunities in a Time of Extraordinarily Low Interest Rates
Watch Now!
Recording and Slides are Available Here
---
Federal interest rates are extraordinarily low. For the past few months the section 7520 rate has hovered just above zero with a 0.4% rate for the months August through November. The current low interest rates create once in a lifetime planning opportunities: GRATs, charitable lead annuity trusts, and other strategies.
In his exclusive LISI Webinar, Larry Katzenstein will explore the mathematics of low interest rate planning and review low interest rate pitfalls that make some planning options less attractive now.
Here are just a few of the topics Larry will cover in his contect-packed program:
Why this is the time to take advantage of certain planning strategies
Which strategies work well in low interest rate environments and which do not
Why Grantor Retained Annuity Trusts work well with low interest rates
Why sales of income producing assets to IDGTs work well in a low interest rate environment
Which federal rates should be used
All based off of Larry's very comprehensive and detailed course outline!
There will be no CE for this webinar
For those who have a conflict with the date/time, The session will be recorded. Simply register and you will have unlimited access to the recording.
Although they are scheduled for a particular time and date - once purchased - they can be viewed at ANY TIME!.
---
If you are not a LISI member please use the Buy Now Button below to pay the non-member price of $149*. *plus applicable sales tax (if any)
After you pay you will be sent a link with the registration information. Your webinar registration is designed for one individual user and groups up to 5 individuals. Sharing beyond this is not permitted. If you are interested in group access to our webinar content, please send an email to lisiwebinars@gmail.com

If you have any questions, please contact webinaradmin@leimbergservices.com
NOTE: To pay using a credit card, use the botton labeled
"Pay with Debit or Credit Card" after clicking the Buy Now button below.

If you are a LISI member, please login below to receive the member price of $129* for this webinar. *plus applicable sales tax (if any)
---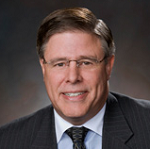 Mark Merric
April 23, 2021 3:00PM ET - 4:30PM ET ET

Understanding Tax Provisions in An LLC Operating Agreement - Formation Concepts Part 3: Deducting Losses and Four Tax Hurdles
More Info