Captive Insurance Companies in 2021 and Beyond: What 2020 Taught Us
Watch Now!
Recording and Slides are Available Here
---
2020 was an eventful year for 831(b) captive insurance companies, with audits, Tax Court cases, and the IRS settlement initiative accounting for many of the headlines. In spite of these developments, business owners are increasingly turning to captive programs to help solve issues in the hard-property and casualty insurance market, and the reasons are obvious: captives have a long history of providing financial rewards for businesses which can manage risk effectively.
Mike DiMayo's exclusive LISI Webinar will review the state of the captive marketplace and what advisors can expect in 2021 and beyond. In today's punishing P&C marketplace, captives now can be the optimal choice for clients seeking comprehensive coverage, increased limits and the potential for significant reduction in cost for the insurance they need and want. Innovative captive management companies have introduced a variety of new programs, with the potential for enhanced terms and cost-effective solutions perfectly suited to complement both traditional designs and 831(b) election, if desired.
There will be no CE for this webinar
For those who have a conflict with the date/time, The session will be recorded. Simply register and you will have unlimited access to the recording.
Although they are scheduled for a particular time and date - once purchased - they can be viewed at ANY TIME!.
---
If you are not a LISI member please use the Buy Now Button below to pay the non-member price of $149*. *plus applicable sales tax (if any)
After you pay you will be sent a link with the registration information. Your webinar registration is designed for one individual user and groups up to 5 individuals. Sharing beyond this is not permitted. If you are interested in group access to our webinar content, please send an email to lisiwebinars@gmail.com

If you have any questions, please contact webinaradmin@leimbergservices.com
NOTE: To pay using a credit card, use the botton labeled
"Pay with Debit or Credit Card" after clicking the Buy Now button below.

If you are a LISI member, please login below to receive the member price of $129* for this webinar. *plus applicable sales tax (if any)
Mike DiMayo CFP, ACI, CLU, ChFC is a Principal of Oxford Risk Management Group, one of the country's fastest growing and dominant market leaders in the enterprise risk captive insurance industry. Oxford's "Best-in-Class" team of professional specialists includes the world's most prominent attorneys, actuaries, risk managers, and auditors who live and breathe captive insurance every day; the most experienced and credentialed independent advisory team anywhere. Oxford has developed outstanding relationships with domestic and international insurance regulatory teams. Their captive platforms have passed rigorous due-diligence review and are recommended by the nation's leading legal, accounting, insurance and investment advisory firms.
---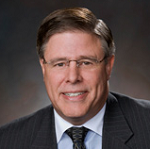 Mark Merric
April 23, 2021 3:00PM ET - 4:30PM ET ET

Understanding Tax Provisions in An LLC Operating Agreement - Formation Concepts Part 3: Deducting Losses and Four Tax Hurdles
More Info