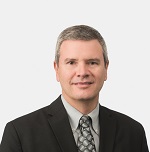 Title Section 1202's Impact on the Important Choice of Entity Factors Advisors Need To Consider in a 21% Corporate Rate Environment
Thursday April 26
1:00 PM ET - 2:00 PM ET
---
The Section 1202 exemption presents a significant incentive for use of the C corporation format to conduct a qualifying business. The recent reduction in the maximum federal corporate income tax rate to 21% further enhances the relative attractiveness of C corporations for qualifying businesses. Some taxpayers and their advisers may now decide to use C corporations for the acquisition or commencement of a new business after considering Section 1202 and the impact of the new tax rules. In some cases, they may also decide to change the format of existing businesses to qualify for the benefits of Section 1202.
There are a variety of factors that advisors must now consider when choosing the right form of organization form their clients, and this webinar is designed to review a number of the critical issues impacted the use of Section 1202, including:
Scope of the Exemption in 1202(a)
Pass-thru Entities
$10 MM or 10 X Basis Limit
Original Issuance Requirement; Permitted Transferees
Consideration Requirements; Holding Period and Basis
$50 Million Asset Limit
Active Business Requirement
Prohibited Businesses and Limits on Securities and Real Estate
Disqualification for Certain Redemptions
Stock Conversions, Reorganizations, 351 Transfers and Rollovers
Excluded Corporations, Short Positions, Record-Keeping and Anti-Abuse Rules
Conversion of Pass-thru Entities


There will be no CE for this webinar


For those who have a conflict with the date/time, The session will be recorded. Simply register and you will have unlimited access to the recording.
---
If you are not a LISI member please use the Buy Now Button below to pay the non-member price of $129.
After you pay you will be sent a link with the registration information. If you have any questions, please contact webinaradmin@leimbergservices.com
NOTE: To pay using a credit card, use the botton labeled
"Pay with Debit or Credit Card" after clicking the Buy Now button below.

If you are a LISI member, please login below to receive the member price of $99 for this webinar.
Frank Cordero is chair of Akerman LLP's Federal Tax Practice Group. His practice focuses on mergers and acquisitions, partnership tax, and advising multinational businesses with respect to investments and activities in the U.S. and abroad.
---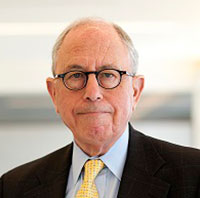 Larry Brody
June 22, 2018 3:00 PM EDT - 4:00 PM EDT ET

Part 3:Private Premium Funding: Commonly Used Post-Final Regulation Loan Regime Techniques
More Info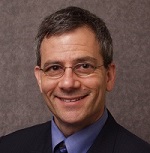 Alan Gassman
June 28, 2018 3:00 PM EDT - 4:30 PM EDT ET

Asset Protection for Businesses and Their Owners
More Info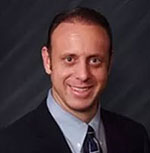 Steve Oshins
July 07, 2018 3:00 PM EDT - 4:30 PM EDT ET

Hybrid Domestic Asset Protection Trust: The Advanced Class
More Info