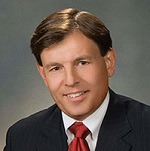 Taxation of Real Estate After Tax Reform
Friday March 16
3:00 PM EDT - 4:30 PM EDT
---
Tax reform has produced great opportunities for clients with real estate, but, there are also traps to watch out for. Estate or tax planning attorneys, CPAs and financial advisors will benefit by joining us for "Tax Planning for Real Estate Under the Tax Reform Bill" a presentation by Robert S. Keebler, CPA/PFS, MST, AEP (Distinguished), CGMA.
Bob will be covering the following:
• Discover how to freeze values and retain the opportunity for a step-up
• Acquire an understanding of cost segregation studies the many benefits and the potential adverse impact under the tax reform bill
• Important estate and income tax planning strategies for investors and real estate developers
• Understand the impact on the NIIT
• Treatment of Trusts owns real estate and the potential use of NINGs and other non-grantor trusts
• Understand the 20% small business deduction including testing on an entity-by-entity basis
• Understand the 30% interest limitation and the adverse impact of entity-by-entity basis
• Review of the statutory construction of the 20% small business deduction with an emphasis on real estate
• Understand the adverse impact of electing out of the interest limitation and being forced to use ADS depreciation and lose bonus depreciation
• Discover why deleveraging certain entities and increasing debt on others may increase your 20% deduction and reduce your effective tax rate
• Many easy to understand examples of the 20% and 30% tests, along with bonus depreciation and Section 179 Deductions
• Traps for lawyers, CPAs and planners doing asset protection and estate planning with multiple entities
• Create estate plans for real estate investors while protecting the income tax benefits
• Learn about the loss limitations under Sections 461, 465 and 469
• Understand "unadjusted" basis including the trap under the 10 year rule
• Discover why Section 754 takes an increased importance
• Discover how to compute the 2.5% of assets test including the adverse impact of Section 179 Deductions
• Plus a great deal more!
There will be no CE for this webinar
For those who have a conflict with the date/time, The session will be recorded. Simply register and you will have unlimited access to the recording.
---
If you are not a LISI member please use the Buy Now Button below to pay the non-member price of $149.
After you pay you will be sent a link with the registration information. If you have any questions, please contact webinaradmin@leimbergservices.com
NOTE: To pay using a credit card, use the botton labeled
"Pay with Debit or Credit Card" after clicking the Buy Now button below.

If you are a LISI member, please login below to receive the member price of $129 for this webinar.
Robert S. Keebler, CPA/PFS, MST, AEP (Distinguished) is a partner with Keebler & Associates, LLP and is a 2007 recipient of the prestigious Accredited Estate Planners (Distinguished) award from the National Association of Estate Planners & Councils. He has been named by CPA Magazine as one of the Top 100 Most Influential Practitioners in the United States and one of the Top 40 Tax Advisors to Know During a Recession. Mr. Keebler is the past Editor-in-Chief of CCH's magazine, Journal of Retirement Planning, and a member of CCH's Financial and Estate Planning Advisory Board. His practice includes family wealth transfer and preservation planning, charitable giving, retirement distribution planning, and estate administration. Mr. Keebler frequently represents clients before the National Office of the Internal Revenue Service (IRS) in the private letter ruling process and in estate, gift and income tax examinations and appeals. In the past 20 years, he has received over 250 favorable private letter rulings including several key rulings of """"first impression."""" Mr. Keebler is nationally recognized as an expert in estate and retirement planning and works collaboratively with other experts on academic reviews and papers, and client matters. Mr. Keebler is the author of over 75 articles and columns and editor, author, or co-author of many books and treatises on wealth transfer and taxation, including the Warren, Gorham & Lamont of RIA treatise Esperti, Peterson and Keebler/Irrevocable Trusts: Analysis with Forms. Mr. Keebler is the Chair of the AICPA's Advanced Estate Planning Conference. He is a featured columnist for CCH's Taxes Magazine - """"Family Tax Planning Forum,"""" Bob is also a contributing author to the American Bar Association's The ABA Practical Guide to Estate Planning. Robert.Keebler@KeeblerandAssociates.com
---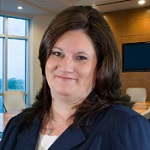 Cynthia D.M. Brown
April 27, 2018 3:00 PM EDT - 4:00 PM EDT ET

Discretionary Distribution Standards: Balancing Duty and Need
More Info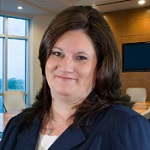 Cynthia D.M. Brown and Todd A. Flubacher
May 18, 2018 3:00 PM EDT - 4:00 PM EDT ET

The Directed Trust Model
More Info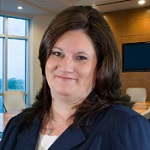 Cynthia D.M. Brown
June 08, 2018 3:00 PM EDT - 4:00 PM EDT ET

Expense Payments: What do you Need to Know Before You Pay?
More Info