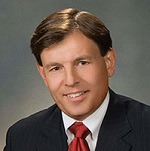 Watch Now!
Recording and Slides are Available Here
---
Income Tax Planning with IRAs and Plans
Retirement distribution planning is often understood from a pure investment perspective. However, many do not fully understand the complex income tax rules. During this fast-paced session we will explore the critical tax aspects of IRAs, IRA distribution planning, rollovers, Roth IRAs, NUA, and the ways to avoid some of the most common mistakes. This class will be helpful to lawyers, CPAs and planners seeking to improve their knowledge and expertise in an area filled with a labyrinth of the rules and traps for the unwary.
Session highlights include:
Understanding the foundational income tax concepts of retirement distribution planning after the Tax Cuts and Jobs Act.
Understanding the final minimum distribution regulations and QCDs
Understanding rollover strategy issues and regulations
Designating beneficiaries under the final minimum distribution regulations
Avoiding and obtaining waivers for the 50% RMD penalty
Understanding the key exceptions to the 10% additional tax on pre-59 1/2 distributions
An overview of Roth IRAs and the impact of distribution planning
Understanding Roth conversions after the TCJA and the reduction of the marriage penalty
Understanding NUA and related issues after the TCJA
Qualified Plan Distribution planning and the effect on taxation
Asset protection issues associated with IRAs, Roth IRAs and qualified Plans
Learning Objectives:
Learn the income tax advantages of IRAs & other qualified retirement plans.
Learn how to manage IRA rollovers.
Learn how to make an effective Roth Conversion.
Learn the basics of prohibited transactions and unrelated business taxable income.
Learn how to make tax-efficient account distributions
There will be no CE for this webinar
For those who have a conflict with the date/time, The session will be recorded. Simply register and you will have unlimited access to the recording.
Although they are scheduled for a particular time and date - once purchased - they can be viewed at ANY TIME!.
---
If you are not a LISI member please use the Buy Now Button below to pay the non-member price of $149.
After you pay you will be sent a link with the registration information. Your webinar registration is designed for one individual user and groups up to 5 individuals. Sharing beyond this is not permitted. If you are interested in group access to our webinar content, please send an email to lisiwebinars@gmail.com

If you have any questions, please contact webinaradmin@leimbergservices.com
NOTE: To pay using a credit card, use the botton labeled
"Pay with Debit or Credit Card" after clicking the Buy Now button below.

If you are a LISI member, please login below to receive the member price of $129 for this webinar.
Robert S. Keebler, CPA/PFS, MST, AEP (Distinguished) is a partner with Keebler & Associates, LLP and is a 2007 recipient of the prestigious Accredited Estate Planners (Distinguished) award from the National Association of Estate Planners & Councils. He has been named by CPA Magazine as one of the Top 100 Most Influential Practitioners in the United States and one of the Top 40 Tax Advisors to Know During a Recession. Mr. Keebler is the past Editor-in-Chief of CCH's magazine, Journal of Retirement Planning, and a member of CCH's Financial and Estate Planning Advisory Board. His practice includes family wealth transfer and preservation planning, charitable giving, retirement distribution planning, and estate administration. Mr. Keebler frequently represents clients before the National Office of the Internal Revenue Service (IRS) in the private letter ruling process and in estate, gift and income tax examinations and appeals. In the past 20 years, he has received over 250 favorable private letter rulings including several key rulings of """"first impression."""" Mr. Keebler is nationally recognized as an expert in estate and retirement planning and works collaboratively with other experts on academic reviews and papers, and client matters. Mr. Keebler is the author of over 75 articles and columns and editor, author, or co-author of many books and treatises on wealth transfer and taxation, including the Warren, Gorham & Lamont of RIA treatise Esperti, Peterson and Keebler/Irrevocable Trusts: Analysis with Forms. Mr. Keebler is the Chair of the AICPA's Advanced Estate Planning Conference. He is a featured columnist for CCH's Taxes Magazine - """"Family Tax Planning Forum,"""" Bob is also a contributing author to the American Bar Association's The ABA Practical Guide to Estate Planning. Robert.Keebler@KeeblerandAssociates.com
---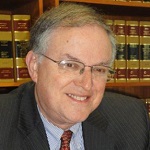 Steven Siegel
August 27, 2020 3:00PM ET - 4:30PM ET ET

Domicile Planning: Shopping and Changing – Is It Time to Get Out of Dodge?
More Info