Post Election Planning: The Coming Storm for Estate Planners and Their Clients - What Practitioners Should Do Now - A Special Re-Broadcast
Watch Now!
Recording and Slides are Available Here
---
No matter which party wins in November, it seems certain there will be pressure to raise taxes. One area that has and will get a lot of pressure to use to raise Federal revenue relates to estate planning: estate, gift and GST tax (with vast reduction in exemptions and elimination of GRATs, QPRTs and valuation discounts) or possibly, as recently suggested in an oped piece in The New York Times, having inheritances included in gross income; elimination of the step-up in basis either by adopting a gains tax at death or readoption of a carryover basis system and the retention of estate tax. In any case, it seems certain that planner will be inundated with demands from clients as election day approaches.
There will be no CE for this webinar
For those who have a conflict with the date/time, The session will be recorded. Simply register and you will have unlimited access to the recording.
Although they are scheduled for a particular time and date - once purchased - they can be viewed at ANY TIME!.
---
If you are not a LISI member please use the Buy Now Button below to pay the non-member price of $149.
After you pay you will be sent a link with the registration information. Your webinar registration is designed for one individual user and groups up to 5 individuals. Sharing beyond this is not permitted. If you are interested in group access to our webinar content, please send an email to lisiwebinars@gmail.com

If you have any questions, please contact webinaradmin@leimbergservices.com
NOTE: To pay using a credit card, use the botton labeled
"Pay with Debit or Credit Card" after clicking the Buy Now button below.

If you are a LISI member, please login below to receive the member price of $129 for this webinar.
---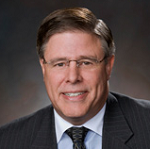 Mark Merric
October 23, 2020 3:00PM ET - 4:30PM ET ET

Part 3: Mark Merric's Three-Part International Estate Planning Series
More Info