Completed Gift, Non-Grantor Trusts
Monday March 19
3:00 PM EDT - 4:00 PM EDT
---
Completed Gift, Non-Grantor Trusts
Residents of states with a state income tax are scrambling to find ways to deduct state income tax against federal income tax now that the state and local income tax deduction is limited to $10,000 per year. One option is to set up an ING Trust which is also known as an Incomplete Gift Non-Grantor Trust. However, the new $11.2 million federal gift tax exemption has opened the door to an alternative technique, one which is the better alternative for many of our clients. This alternative technique is a Completed Gift Self-Settled Non-Grantor Trust.
Join nationally renowned estate planning attorneys Steve Oshins and Bill Lipkind as they explain this technique and how and when to use it. In this webinar, you will learn:
· How an ING Trust works
· How Congress opened a wide door for this planning with the 2017 Tax Act
· The differences between an ING Trust and a Completed Gift Non-Grantor Trust
· How, when and where to use the Completed Gift Non-Grantor Trust
· Why to set up multiple Completed Gift Non-Grantor trusts
· How to obtain an additional $10,000 state and local tax deduction in each trust
· How to use these trusts to sprinkle taxable income into lower federal tax brackets
· How to obtain an additional $157,500 of IRC 199A pass-thru business deduction in each trust
· How to obtain estate inclusion and why we often want estate inclusion
· And much more!
There will be no CE for this webinar
For those who have a conflict with the date/time, The session will be recorded. Simply register and you will have unlimited access to the recording.
---
If you are not a LISI member please use the Buy Now Button below to pay the non-member price of $.
After you pay you will be sent a link with the registration information. If you have any questions, please contact webinaradmin@leimbergservices.com
NOTE: To pay using a credit card, use the botton labeled
"Pay with Debit or Credit Card" after clicking the Buy Now button below.

If you are a LISI member, please login below to receive the member price of $ for this webinar.
---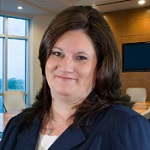 Cynthia D.M. Brown
June 08, 2018 3:00 PM EDT - 4:00 PM EDT ET

Expense Payments: What do you Need to Know Before You Pay?
More Info