Watch Now!
Recording and Slides are Available Here .
---
Please join us for this advanced level presentation on some of the most important components of Section 199A planning, and related consideration which go beyond the basic provisions and planning aspects of this new statute.

Items covered will include

Wage and Employee Leasing


Common Paymaster Planning


Depreciation and Qualified Property Planning


What Is A Trade or Business


Segregation of Businesses Under Related Entities


Transfer Pricing Rules, Qualified Plan Considerations


Employment Tax Planning


Complex and ESBT Trust Planning


and More.



There will be no CE for this webinar


For those who have a conflict with the date/time, The session will be recorded. Simply register and you will have unlimited access to the recording.
---
If you are not a LISI member please use the Buy Now Button below to pay the non-member price of $129.
After you pay you will be sent a link with the registration information. If you have any questions, please contact webinaradmin@leimbergservices.com
NOTE: To pay using a credit card, use the botton labeled
"Pay with Debit or Credit Card" after clicking the Buy Now button below.

If you are a LISI member, please login below to receive the member price of $99 for this webinar.
Martin M. Shenkman, CPA, MBA, PFS, AEP, JD is an attorney in private practice in Fort Lee, New Jersey and New York City who concentrates on estate and closely held business planning, tax planning, and estate administration. He is the author of 42 books and more than 1,000 articles. Marty is the Recipient of the 1994 Probate and Property Excellence in Writing Award, the Alfred C. Clapp Award presented by the 2007 New Jersey Bar Association and the Institute for Continuing Legal Education; Worth Magazine's Top 100 Attorneys (2008); CPA Magazine Top 50 IRS Tax Practitioners, CPA Magazine, (April/May 2008). His article "Estate Planning for Clients with Parkinson's," received "Editors Choice Award." In 2008 from Practical Estate Planning Magazine his "Integrating Religious Considerations into Estate and Real Estate Planning," was awarded the 2008 "The Best Articles Published by the ABA," award; he was named to New Jersey Super Lawyers (2010-15); his book "Estate Planning for People with a Chronic Condition or Disability," was nominated for the 2009 Foreword Magazine Book of the Year Award; he was the 2012 recipient of the AICPA Sidney Kess Award for Excellence in Continuing Education; he was a 2012 recipient of the prestigious Accredited Estate Planners (Distinguished) award from the National Association of Estate Planning Counsels; and he was named Financial Planning Magazine 2012 Pro-Bono Financial Planner of the Year for his efforts on behalf of those living with chronic illness and disability. In June of 2015 he delivered the Hess Memorial Lecture for the New York City Bar Association. His firm's website is www.shenkmanlaw.com where he posts a regular blog and where you can subscribe to his free quarterly newsletter Practical Planner. He sponsors a free website designed to help advisers better serve those living with chronic disease or disability www.chronicillnessplanning.org which is in the process of being rebuilt.
---
---
Alan S. Gassman, J.D., LL.M., is a partner in the law firm of Gassman, Crotty & Denicolo, P.A., and practices in Clearwater, Florida. He is a frequent contributor to LISI, and has published numerous articles and books in publications such as BNA Tax & Accounting, Estate Planning, Trusts and Estates, Interactive Legal and Haddon Hall Publishing. The Alan Gassman Channel at Interactive Legal has recently opened, and features many books and resources, including many Florida and Federal based materials, forms and resources. He is also the Moderator for Bloomberg BNA's 2017 Estate Planning Webinar Series. On February 24th Alan and his partners Christopher Denicolo and Ken Crotty will present a Bloomberg BNA Webinar at 12:30 EST on Innovative Trust Planning for Uncertain Times. You can contact Alan at agassman@gassmanpa.com for more information with respect to these programs.
---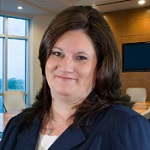 Cynthia D.M. Brown
June 08, 2018 3:00 PM EDT - 4:00 PM EDT ET

Expense Payments: What do you Need to Know Before You Pay?
More Info