Thursday March 8
3:00 PM EDT - 4:30 PM EDT -
---
Estate or tax planning attorneys, CPAs and financial advisors will benefit by joining us for "Estate Planning After Tax Reform" a presentation by Robert S. Keebler, CPA/PFS, MST, AEP (Distinguished), CGMA and Steven J. Oshins, J.D., AEP (Distinguished), prominent asset protection, tax and estate planning professionals. This simply is a "must see" webinar series for all practitioners.
Bob and Steve will be covering the following topics.
· Acquire new GST and Dynasty Trust Planning Strategies
· Learn how to use a NING Trust to avoid state income taxes
· Planning life insurance after Tax Reform
· Understand how to save federal and state income taxes by decanting an irrevocable trust
· Use GRATs and avoid the low basis gift trap to shift growth and retain estate inclusion
· Add to a GPOA by decanting and reforming trusts
· Time gifts for older clients to pass the sunset
· Understand the 20% small business deduction
· Huge changes to the taxation of C-Corps from an estate planners perspective
· Changes to planning, drafting and administration of estates to include doubling the Gift, Estate and GST Exemption
· The Mathematics of Estate Planning: Income Tax Basis vs. the Estate Tax
· Prepare for the 2026 Sunset of the increased exemption
· Work with NINGs and other Non-Grantor Trusts
· Changes to the tactical and strategic use of CRTs, CLTs, NINGs, Non-Grantor Trusts and Partnerships
· Discover the impact Tax Reform will have on Trusts and Estates
· Learn to reduce audit risk with the proper timing of gifts and the use of overflow devices and Wandry clauses
· Plus a great deal more!
There will be no CE for this webinar
For those who have a conflict with the date/time, The session will be recorded. Simply register and you will have unlimited access to the recording.
---
If you are not a LISI member please use the Buy Now Button below to pay the non-member price of $149.
After you pay you will be sent a link with the registration information. If you have any questions, please contact webinaradmin@leimbergservices.com
NOTE: To pay using a credit card, use the botton labeled
"Pay with Debit or Credit Card" after clicking the Buy Now button below.

If you are a LISI member, please login below to receive the member price of $129 for this webinar.
---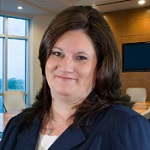 Cynthia D.M. Brown
June 08, 2018 3:00 PM EDT - 4:00 PM EDT ET

Expense Payments: What do you Need to Know Before You Pay?
More Info