MAXIMIZING PPP LOAN FORGIVENESS AFTER THE NEW SBA INTERIM FINAL RULES ISSUED MAY 22ND - TIPS, TRICKS AND STRATEGIES FOR CPAS, LAW FIRMS AND OTHER ADVISORS TO SURVIVE AND THRIVE DURING THIS CRISIS. INCLUDES 30 MINUTES OF QUESTIONS AND ANSWERS. - A Special Re-Broadcast
Watch Now!
Recording and Slides are Available Here
---
MAXIMIZING PPP LOAN FORGIVENESS AFTER THE NEW SBA INTERIM FINAL RULES ISSUED MAY 22ND - TIPS, TRICKS AND STRATEGIES FOR CPAS, LAW FIRMS AND OTHER ADVISORS TO SURVIVE AND THRIVE DURING THIS CRISIS. INCLUDES 30 MINUTES OF QUESTIONS AND ANSWERS.

On Friday May 22nd the SBA issued 45 pages of new Interim Final Rules which provide further guidance and clarity on what expenses can be included for purposes of loan and what the relative responsibilities of banks, borrowers and the SBA will be for the 60 days following the close of the 8 week covered period, which is quickly approaching for a great many borrowers.

Join Alan S Gassman, Brandon Ketron and Kevin Cameron, CPA for a 90 minute review of where we are now with respect to PPP

loan, and how the new Interim Final Rules, Loan Forgiveness Application and Instructions thereto impact planning, and how spreadsheets and calculations should be modified as a result thereof. This will be followed by 30 minutes of questions and answers posed by the attendees and others.

Topics covered will include the following:

1. Discussion of the cap on owner compensation for ALL businesses, and how bonuses, hazard pay, and employee wage or salary reduction calculations will work under these rules, which are now firm and understandable.

2. How to plan for deferring the payment of rent and utilities until the 8 week period.

3. Whether to increase rent and interest to fair market value, and what ""incurred"" or ""in force"" before February 15 2020 means.

4. Lender responsibilities and perils to determine loan forgiveness, and the SBA's administration and audit plans.

5. What expenses can be prepaid for forgiveness credit during the 8 weeks.

6. Spreadsheet changes and strategies for CPA firms to thrive and survive during this crisis.

7. What questions still remain.



There will be no CE for this webinar


For those who have a conflict with the date/time, The session will be recorded. Simply register and you will have unlimited access to the recording.

Although they are scheduled for a particular time and date - once purchased - they can be viewed at ANY TIME!.
---
If you are not a LISI member please use the Buy Now Button below to pay the non-member price of $149.
After you pay you will be sent a link with the registration information. Your webinar registration is designed for one individual user and groups up to 5 individuals. Sharing beyond this is not permitted. If you are interested in group access to our webinar content, please send an email to lisiwebinars@gmail.com

If you have any questions, please contact webinaradmin@leimbergservices.com
NOTE: To pay using a credit card, use the botton labeled
"Pay with Debit or Credit Card" after clicking the Buy Now button below.

If you are a LISI member, please login below to receive the member price of $129 for this webinar.
Alan S. Gassman, J.D., LL.M., is a partner in the law firm of Gassman, Crotty & Denicolo, P.A., and practices in Clearwater, Florida. He is a frequent contributor to LISI, and has published numerous articles and books in publications such as BNA Tax & Accounting, Estate Planning, Trusts and Estates, Interactive Legal and Haddon Hall Publishing. The Alan Gassman Channel at Interactive Legal has recently opened, and features many books and resources, including many Florida and Federal based materials, forms and resources. He is also the Moderator for Bloomberg BNA's 2017 Estate Planning Webinar Series. On February 24th Alan and his partners Christopher Denicolo and Ken Crotty will present a Bloomberg BNA Webinar at 12:30 EST on Innovative Trust Planning for Uncertain Times. You can contact Alan at agassman@gassmanpa.com for more information with respect to these programs.
---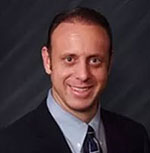 Steve Oshins
July 10, 2020 3:00 PM EDT - 4:30 PM EDT

Fear Factor: Protecting Assets by Getting into the Creditor's Head and Controlling his Mind - A Special Re-Broadcast
More Info
Martin Shenkman Eido Walny
July 24, 2020 3:00PM ET - 4:30PM ET

Martin Shenkman Eido Walny: Planning for Athletes
More Info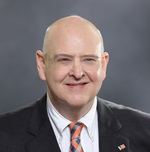 Paul Hood
July 30, 2020 1:00PM ET - 2:30PM ET

Panacea or Potential Problem: An Exploration of T-CLATs.
More Info