SBA ISSUES TWO SETS OF NEW REGULATIONS AND CONGRESS INTRODUCES BIPARTISAN PPP IMPROVEMENT BILL - A Special Re-Broadcast
Watch Now!
Recording and Slides are Available Here
---
On Friday evening, the SBA issued Interim Final PPP Forgiveness Rules and a second set of interim rules on SBA audits and appeals. The new PPP rules go beyond the forgiveness forms, and provide timely insight into maximizing forgiveness and the role of the borrower, the lender and the SBA in the process.
However, these new interim rules are meaningless in a vacuum without "knowing where the law is going. " It is almost certain that Congress will make major changes to the PPP program and understanding these changes is critical to providing solid advice.
Finally, the 19 pages of Interim Final Rules on SBA loan review procedures and related borrower and lender responsibilities set forth guidance on SBA audits and appeals. Knowing the audit and appeal process will help you with developing a solid strategy within the law.
In this class, Marty and Bob will cover:
1) The new forgiveness rules,
2) The new audit and appeal rules
3) The important proposed changes in a Bipartisan bill, followed by a robust Q&A period.
Topics covered will include:
An provision-by-provision review of the bill in Congress including the provisions in conflict with the just issued forgiveness rules and form.
Elimination of the SBA's 75% payroll rule by Congress.
Congressional override of IRS position on forgiveness.
Congressional expansion of the Employee Retention Credit.
Retroactive effective dates of the proposed statutory provisions.
When and how to submit your forgiveness application and the audit and appeal process
Computing payroll costs including retirement plans, healthcare and bonuses.
Understanding the FTE ratio and supporting rules.
Understanding the salary reduction rules
The interplay between the FTE and salary reduction rules
The rehiring and salary safe-havens
Computing interest expense
Computing rental expenses and disclosures
Why client's should defer the employer side of social security taxes even when they have a PPP loan.
Insight into the SBA's review/audit program and the role of the IRS
Strategies to enhance PPP forgiveness
Insight into the SBA audit process
Insight into the SBA appeals process
There will be no CE for this webinar
For those who have a conflict with the date/time, The session will be recorded. Simply register and you will have unlimited access to the recording.
Although they are scheduled for a particular time and date - once purchased - they can be viewed at ANY TIME!.
---
If you are not a LISI member please use the Buy Now Button below to pay the non-member price of $149.
After you pay you will be sent a link with the registration information. Your webinar registration is designed for one individual user and groups up to 5 individuals. Sharing beyond this is not permitted. If you are interested in group access to our webinar content, please send an email to lisiwebinars@gmail.com

If you have any questions, please contact webinaradmin@leimbergservices.com
NOTE: To pay using a credit card, use the botton labeled
"Pay with Debit or Credit Card" after clicking the Buy Now button below.

If you are a LISI member, please login below to receive the member price of $129 for this webinar.
Robert S. Keebler, CPA/PFS, MST, AEP (Distinguished) is a partner with Keebler & Associates, LLP and is a 2007 recipient of the prestigious Accredited Estate Planners (Distinguished) award from the National Association of Estate Planners & Councils. He has been named by CPA Magazine as one of the Top 100 Most Influential Practitioners in the United States and one of the Top 40 Tax Advisors to Know During a Recession. Mr. Keebler is the past Editor-in-Chief of CCH's magazine, Journal of Retirement Planning, and a member of CCH's Financial and Estate Planning Advisory Board. His practice includes family wealth transfer and preservation planning, charitable giving, retirement distribution planning, and estate administration. Mr. Keebler frequently represents clients before the National Office of the Internal Revenue Service (IRS) in the private letter ruling process and in estate, gift and income tax examinations and appeals. In the past 20 years, he has received over 250 favorable private letter rulings including several key rulings of ""first impression."" Mr. Keebler is nationally recognized as an expert in estate and retirement planning and works collaboratively with other experts on academic reviews and papers, and client matters. Mr. Keebler is the author of over 75 articles and columns and editor, author, or co-author of many books and treatises on wealth transfer and taxation, including the Warren, Gorham & Lamont of RIA treatise Esperti, Peterson and Keebler/Irrevocable Trusts: Analysis with Forms. Mr. Keebler is the Chair of the AICPA's Advanced Estate Planning Conference. He is a featured columnist for CCH's Taxes Magazine - ""Family Tax Planning Forum,"" Bob is also a contributing author to the American Bar Association's The ABA Practical Guide to Estate Planning. Robert.Keebler@KeeblerandAssociates.com
---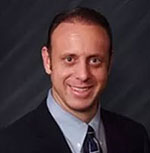 Steve Oshins
July 10, 2020 3:00 PM EDT - 4:30 PM EDT

Fear Factor: Protecting Assets by Getting into the Creditor's Head and Controlling his Mind - A Special Re-Broadcast
More Info
Martin Shenkman Eido Walny
July 24, 2020 3:00PM ET - 4:30PM ET

Martin Shenkman Eido Walny: Planning for Athletes
More Info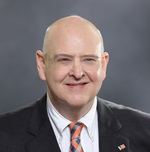 Paul Hood
July 30, 2020 1:00PM ET - 2:30PM ET

Panacea or Potential Problem: An Exploration of T-CLATs.
More Info