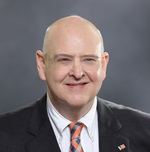 The Magic Carpet of Estate Planning: Cutting Edge Planning and Drafting with Powers of Appointment
Watch Now!
Recording and Slides are Available Here
---
Powers of appointment are both neat planning vehicles as well as powers to disappoint. In this 90 minute presentation, Paul Hood methodically reviews powers of appointment from soup to nuts, including several rules that are traps for the unwary. He will discuss a panoply of planning options that powers of appointment open up. From the novice to the experienced estate planner, there's something in this program for everyone. Paul will cover:
The big five questions that must be answered when drafting the power of appointment.

The many characteristics of a power of appointment.

Planning with upstream powers of appointment.

The differences between a general power of appointment and the limited, special or nongeneral power of appointment.

Basis planning with powers of appointment.

Ways to limit exercise of a general power of appointment.

The income tax traps and opportunities of powers of appointment.
And much more. Don't miss this webinar!!!
There will be no CE for this webinar
For those who have a conflict with the date/time, The session will be recorded. Simply register and you will have unlimited access to the recording.
Although they are scheduled for a particular time and date - once purchased - they can be viewed at ANY TIME!.
---
If you are not a LISI member please use the Buy Now Button below to pay the non-member price of $149.
After you pay you will be sent a link with the registration information. Your webinar registration is designed for one individual user and groups up to 5 individuals. Sharing beyond this is not permitted. If you are interested in group access to our webinar content, please send an email to lisiwebinars@gmail.com

If you have any questions, please contact webinaradmin@leimbergservices.com
NOTE: To pay using a credit card, use the botton labeled
"Pay with Debit or Credit Card" after clicking the Buy Now button below.

If you are a LISI member, please login below to receive the member price of $129 for this webinar.
A native of Louisiana (and a double LSU Tiger), Paul Hood obtained his undergraduate and law degrees from Louisiana State University and an LL.M. in taxation from Georgetown University Law Center before settling down to practice tax and estate planning law in the New Orleans area. Paul has taught at the University of New Orleans, Northeastern University, The University of Toledo College of Law and Ohio Northern University Pettit College of Law. The proud father of two Eagle Scouts and LSU Tigers, Paul has authored or co-authored seven books and hundreds of professional articles on estate and tax planning and business valuation. He was with The University of Toledo Foundation for over four years as Director of Planned Giving, leaving in January 2018. He can be contacted at
---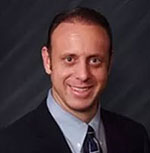 Steve Oshins
July 10, 2020 3:00 PM EDT - 4:30 PM EDT

Fear Factor: Protecting Assets by Getting into the Creditor's Head and Controlling his Mind - A Special Re-Broadcast
More Info
Martin Shenkman Eido Walny
July 24, 2020 3:00PM ET - 4:30PM ET

Martin Shenkman Eido Walny: Planning for Athletes
More Info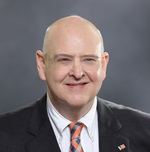 Paul Hood
July 30, 2020 1:00PM ET - 2:30PM ET

Panacea or Potential Problem: An Exploration of T-CLATs.
More Info