Martin Shenkman Eido Walny: Planning for Athletes
Friday July 24
3:00PM ET - 4:30PM ET
---
More coming soon
There will be no CE for this webinar
For those who have a conflict with the date/time, The session will be recorded. Simply register and you will have unlimited access to the recording.
Although they are scheduled for a particular time and date - once purchased - they can be viewed at ANY TIME!.
---
If you are not a LISI member please use the Buy Now Button below to pay the non-member price of $149.
After you pay you will be sent a link with the registration information. Your webinar registration is designed for one individual user and groups up to 5 individuals. Sharing beyond this is not permitted. If you are interested in group access to our webinar content, please send an email to lisiwebinars@gmail.com

If you have any questions, please contact webinaradmin@leimbergservices.com
NOTE: To pay using a credit card, use the botton labeled
"Pay with Debit or Credit Card" after clicking the Buy Now button below.

If you are a LISI member, please login below to receive the member price of $129 for this webinar.
---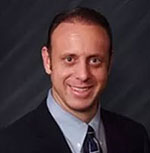 Steve Oshins
July 10, 2020 3:00 PM EDT - 4:30 PM EDT

Fear Factor: Protecting Assets by Getting into the Creditor's Head and Controlling his Mind - A Special Re-Broadcast
More Info
Martin Shenkman Eido Walny
July 24, 2020 3:00PM ET - 4:30PM ET

Martin Shenkman Eido Walny: Planning for Athletes
More Info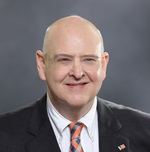 Paul Hood
July 30, 2020 1:00PM ET - 2:30PM ET

Panacea or Potential Problem: An Exploration of T-CLATs.
More Info