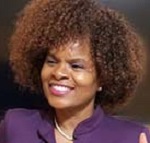 Appleby's Top 10 Factors for Choosing Between a SEP IRA and a SIMPLE IRA
Watch Now!
Recording and Slides are Available Here
---
SEP IRAs and SIMPLE IRA plans are easy to establish and operate and have little administrative cost. They are also easy to communicate to employees and are often considered to be ideal starter plans for small businesses. Both plans have competing and similar features and benefits that would make them suitable for the small business.
In her exclusive LISI Webinar, Denise will review the following concepts:
The features and benefits of SEP IRAs and SIMPLE IRAs
Documentation requirements for SEP IRAs and SIMPLE IRAs
Identifying suitable businesses
Contribution rules
Notification requirements
Terminating a SEP or SIMPLE IRA
There will be no CE for this webinar
For those who have a conflict with the date/time, The session will be recorded. Simply register and you will have unlimited access to the recording.
Although they are scheduled for a particular time and date - once purchased - they can be viewed at ANY TIME!.
---
If you are not a LISI member please use the Buy Now Button below to pay the non-member price of $149.
After you pay you will be sent a link with the registration information. Your webinar registration is designed for one individual user and groups up to 5 individuals. Sharing beyond this is not permitted. If you are interested in group access to our webinar content, please send an email to lisiwebinars@gmail.com

If you have any questions, please contact webinaradmin@leimbergservices.com
NOTE: To pay using a credit card, use the botton labeled
"Pay with Debit or Credit Card" after clicking the Buy Now button below.

If you are a LISI member, please login below to receive the member price of $129 for this webinar.
Denise Appleby is CEO of Appleby Retirement Consulting Inc., a firm that provides IRA tools and resources for financial and tax professionals. She has over 20 years of experience in the retirement plans field and has co-authored several books and written over 500 articles on IRA rules and regulations. Extensive Practical Experience Denise held several senior retirement-plans related positions with Pershing LLC, which includes Vice President of Retirement Plans Products and Services, Retirement Plans Manager, Trainer, Training Manager, Compliance Consultant, IRA/Retirement Plans Technical Help Desk Manager and Writer. Denise has extensive experience with training the staff and financial advisors of many broker-dealers on retirement plans related topics. She has trained hundreds of tax professionals including CPAs. Media Denise's wealth of knowledge in retirement plans led to her making appearances on CNBC's Business News, Fox Business News and numerous radio shows. In addition, she has been quoted in the Wall Street Journal, Investor's Business Daily, CBS MarketWatch's Retirement Weekly and other financial publications, where she gave insights on retirement planning. Her expertise and knack for explaining complex retirement plans rules and regulation, so that they are easily understood, created a demand for her to speak at various conferences and seminars around the country. Authorship With her experience, interests and qualifications dedicated to retirement plans, Denise has co-authored the following books on retirement accounts: • SIMPLE, SEP, and SARSEP Answer Book, Published by Aspen Publishers is the most comprehensive, up-to-the-minute, and authoritative resource on the market, answering the complex questions surrounding SIMPLEs, SEPs, and SARSEPs. The question-and-answer format, with its breadth of coverage and its plain-language explanations, provides practitioners with clear, concise answers to hundreds of practical questions. Practice pointers and numerous examples offer additional insight into the complexities of designing, administering, and reporting SIMPLEs, SEPs, and SARSEPs. Citations to authorities are provided as research aids for those who need to pursue particular subjects in greater detail. • Roth IRA Answer Book, Published by Aspen Publishers. The Roth IRA Answer Book, provides an up-to-the-minute tutorial on this subject for a wide variety of professional markets, including pension consultants, insurance agents, financial planners and investment advisors, plan administrators, lawyers, and accountants, as well as businesses that promote, market, service, or provide technical support to retirement plans, products, and related services. • Quick Reference to IRAs, Published by Aspen Publishers. The Quick Reference to IRAs provides attorneys, accountants, financial planners, and c | P a g e 2020 Edition| IRA Quick Reference Guides | www.IRApublications.com | QRGB2020- V3 consultants - along with their clients - with the essential facts and advice regarding the planning, implementation, and administration of IRAs. • Adviser's Guide to Retirement Plans for Small Businesses, Published by APICAL. The Adviser's Guide to Retirement Plans for Small Businesses is designed to provide you with the knowledge and tools you need to offer strategic advice about retirement plans. In 30 chapters, you'll find discussion of statutory requirements, the legal structure of various plan types, as well as detailed information on plan design, establishment, monitoring, administration, correction of failures, and termination. Helping Consumers & Giving Back Denise is creator and CEO of the consumer website www.retirementdictionary.com, which provides free information to consumers about IRAs and other retirement accounts, including how to avoid costly mistakes and how to benefit from the favorable rules available only to these accounts. Academic and Professional Qualifications Denise, obtained her Master of Jurisprudence from John Marshall Law School, and is her undergraduate degree from Rutgers University, holds the following professional certifications: • Accredited Pension Administrator (APA), National Institute of Pension Administrators, Chicago IL • Certified IRA Services Professional (CISP), Institute of Certified Bankers, Washington DC • Chartered Retirement Plans Specialist (CRPS), College of Financial Planning; Denver CO • Certified Retirement Counselor (CRC), International Foundation for Retirement Education (InFRE) • Certified Retirement Services Professional (CRSP), Institute of Certified Bankers, Washington DC
---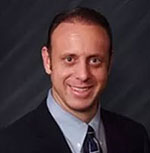 Steve Oshins
July 10, 2020 3:00 PM EDT - 4:30 PM EDT

Fear Factor: Protecting Assets by Getting into the Creditor's Head and Controlling his Mind - A Special Re-Broadcast
More Info
Martin Shenkman Eido Walny
July 24, 2020 3:00PM ET - 4:30PM ET

Martin Shenkman Eido Walny: Planning for Athletes
More Info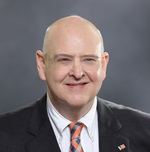 Paul Hood
July 30, 2020 1:00PM ET - 2:30PM ET

Panacea or Potential Problem: An Exploration of T-CLATs.
More Info