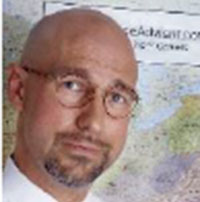 6 Essential Ingredients to Life Insurance ADVICE
Friday February 9
3:00 PM EDT - 4:00 PM EDT
---


There will be no CE for this webinar
---
If you are not a LISI member please use the Buy Now Button below to pay the non-member price of $129.
After you pay you will be sent a link with the registration information. If you have any questions, please contact webinaradmin@leimbergservices.com
NOTE: To pay using a credit card, use the botton labeled
"Pay with Debit or Credit Card" after clicking the Buy Now button below.

If you are a LISI member, please login below to receive the member price of $99 for this webinar.
Barry D. Flagg is the inventor and founder of Veralytic®, Inc. , the only patented online publisher of life insurance pricing and performance research and product suitability ratings. Veralytic is the product of his unique background as both the youngest Certified Financial Planner (CFP®) in history schooled in the investment business, as well as a life insurance practitioner consistently ranked in the top 1% of the industry. His experience in both financial product analysis, life insurance sales and marketing, and his success in managing large life insurance portfolios for affluent individuals and growth companies, brings an unparalleled advantage to his presentations.
Barry is a recognized expert in applying Prudent Investor principles to life insurance product selection and portfolio management having addressed the national conferences of HSBC Bank/WTAS, Ernst & Young Annual Family Office Accounting & Tax Education, Fi360, FPA, Grant Thornton, Holland & Knight, the Academy of Financial Services (AFS), and many of the largest independent distributors of life insurance in the U.S. He has also been published by the ABA, AICPA, CCH Group, Fiduciary & Investment Risk Management Association (FIRMA), and Trust & Estates, cited by ALI/ABA reference text, guest lectured at Leadership Bootcamp for Life Insurance Stewards at West Point, Stetson Law, Texas Tech University and the Wall Street Academy and appeared on national internet radio shows for a number of the largest insurers in the U.S.
Barry is also a Chartered Life Underwriter (CLU), Chartered Financial Consultant (ChFC) and Cum Laude graduate of the W. Paul Stillman School of Business at Seton Hall University. Barry has been on the CFP Board's Disciplinary and Ethics Commission, an adjunct faculty member of the College for Financial Planning, and is a member of the Society of Financial Service Professionals (SFSP), the Financial Planning Association (FPA), the National Association of Insurance and Financial Advisors (NAIFA), the Million Dollar Round Table (MDRT), and the Beta Gamma Sigma National Scholastic Honor Society.
---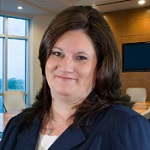 Cynthia D.M. Brown
May 18, 2018 3:00 PM EDT - 4:00 PM EDT ET

Expense Payments: What do you Need to Know Before You Pay?
More Info