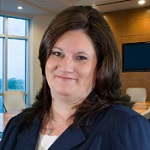 Expense Payments: What do you Need to Know Before You Pay?
Friday June 8
3:00 PM EDT - 4:00 PM EDT
---
This presentation will discuss the ins and outs of making discretionary trust expense payments. It will begin by looking at the foundations of the power to pay trust expenses derived from a trustee's fiduciary duties and include:
An analysis of the various types of expenses incurred by trusts;
Discussion regarding how to handle services engaged by a co-fiduciary;
Discussion regarding when a third-party direction may be needed for certain expenses;
A discussion regarding when it is appropriate for the trustee to pay its expenses from the trust fund; and
A discussion regarding the allocation and apportionment of trust expenses.
There will be no CE for this webinar
For those who have a conflict with the date/time, The session will be recorded. Simply register and you will have unlimited access to the recording.
---
If you are not a LISI member please use the Buy Now Button below to pay the non-member price of $129.
After you pay you will be sent a link with the registration information. If you have any questions, please contact webinaradmin@leimbergservices.com
NOTE: To pay using a credit card, use the botton labeled
"Pay with Debit or Credit Card" after clicking the Buy Now button below.

If you are a LISI member, please login below to receive the member price of $99 for this webinar.
Cynthia D. M. Brown is the President of Commonwealth Trust Company and a member of its Board of Directors. Cindy has more than fifteen years of experience in the areas of trust administration, estate planning and tax. Her responsibilities include business development as well as oversight of trust administration, trust operations and compliance. In addition, Cindy is an active member of the Delaware State Bar Association Trust Act Committee, which drafts annual revisions to the Delaware Code.
Prior to joining CTC, Cindy worked at a large Philadelphia law firm, where, among other things, she administered estates and trusts, drafted sophisticated estate planning documents, prepared and reviewed Federal and State death tax returns, and prepared and reviewed fiduciary accountings. Cindy's experience also includes over eight years as an estate and trust paralegal with both large Philadelphia law firms and a local private practice in Delaware County, Pennsylvania. In law school, Cindy served as the Blue Book Editor of the Widener Law Review and received several achievement awards in the area of Federal Estate and Gift Taxation and Planning. Cindy is active in many professional organizations and community leadership and currently serves on the Board of Directors of the Delaware CarePlan, Inc. and the Delaware Bankers Association.
She can be contacted at: cbrown@comtrst.com, (302) 658-7214, Ext 177
---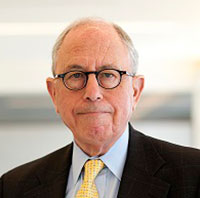 Larry Brody
June 22, 2018 3:00 PM EDT - 4:00 PM EDT ET

Part 3:Private Premium Funding: Commonly Used Post-Final Regulation Loan Regime Techniques
More Info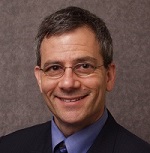 Alan Gassman
June 28, 2018 3:00 PM EDT - 4:30 PM EDT ET

Asset Protection for Businesses and Their Owners
More Info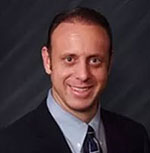 Steve Oshins
July 07, 2018 3:00 PM EDT - 4:30 PM EDT ET

Hybrid Domestic Asset Protection Trust: The Advanced Class
More Info