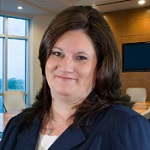 Watch Now!
Recording and Slides are Available Here .
---
Delaware Trusts: What Advsiors Need to Know, Cynthia D.M. Brown

This presentation will provide advisors with an overview of Delaware trust planning, and is designed to give them the help they need to understand the opportunities available to their clients through the use of a Delaware trust. In her presentation, Cindy will cover the following topics:

· Dynasty trust planning;

· Asset protection trust planning, including prenuptial and postnuptial opportunities;

· Directed trust planning;

· Beneficial income tax planning;

· Transfer mechanisms for existing trusts; and

· Delaware default assumptions.



There will be no CE for this webinar


For those who have a conflict with the date/time, The session will be recorded. Simply register and you will have unlimited access to the recording.
---
If you are not a LISI member please use the Buy Now Button below to pay the non-member price of $129.
After you pay you will be sent a link with the registration information. If you have any questions, please contact webinaradmin@leimbergservices.com
NOTE: To pay using a credit card, use the botton labeled
"Pay with Debit or Credit Card" after clicking the Buy Now button below.

If you are a LISI member, please login below to receive the member price of $99 for this webinar.
Cynthia D. M. Brown is the President of Commonwealth Trust Company and a member of its Board of Directors. Cindy has more than fifteen years of experience in the areas of trust administration, estate planning and tax. Her responsibilities include business development as well as oversight of trust administration, trust operations and compliance. In addition, Cindy is an active member of the Delaware State Bar Association Trust Act Committee, which drafts annual revisions to the Delaware Code.
Prior to joining CTC, Cindy worked at a large Philadelphia law firm, where, among other things, she administered estates and trusts, drafted sophisticated estate planning documents, prepared and reviewed Federal and State death tax returns, and prepared and reviewed fiduciary accountings. Cindy's experience also includes over eight years as an estate and trust paralegal with both large Philadelphia law firms and a local private practice in Delaware County, Pennsylvania. In law school, Cindy served as the Blue Book Editor of the Widener Law Review and received several achievement awards in the area of Federal Estate and Gift Taxation and Planning. Cindy is active in many professional organizations and community leadership and currently serves on the Board of Directors of the Delaware CarePlan, Inc. and the Delaware Bankers Association.
She can be contacted at: cbrown@comtrst.com, (302) 658-7214, Ext 177
---
Steve Leimberg & Linas Sudzius:
September 26, 2018 3:00 PM EDT ET

Beneficiary Designations and Divorce – An Opportunity to Serve During Difficult Times: Part 2: What Are the Beneficiary Best Practices Before, During and After Divorce?
More Info
Jonathan Gopman and Paul D'Alesandro
September 27, 2018 3:00 PM EDT 4:00 PM ET ET

Structuring Offshore Asset Protection Trusts: What the Sophisticated Advisor Needs to Know : Part 2
More Info

Andy DeMaio
October 12, 2018 3:00 PM EDT 4:00 PM ET ET

Practical Estate Planning for Digital Assets under RUFADAA
More Info