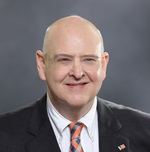 Issues in Income Shifting-What's Past is Prologue
---
Issues in Income Shifting-What's Past is Prologue. One of the most common battlegrounds in taxation for more than a century has pitted the IRS against taxpayers who attempt to divert taxable income to persons who are in lower income tax brackets. By examining the history of the back-and-forth between taxpayers and the IRS over income shifting, we will gain a clearer idea of what is not possible and what is required to be able to shift income successfully. In this 90 minute presentation, Paul will examine the history of income shifting and will demonstrate that some techniques thought lost long ago are now possible again. During the presentation, Paul will cover income shifting issues, including:
Grantor trusts.
Use of graduated tax brackets.
Use of multiple trusts.
Family partnerships.
Below market loans.
Income shifting through investments.
Employment.
Gifts of opportunity.
Loan guarantees.
U.S. Savings Bonds.
Gifts.
Paul will conclude with a recap and summary of the requirements for effective income shifting! Don't miss this presentation!
There will be no CE for this webinar
For those who have a conflict with the date/time, The session will be recorded. Simply register and you will have unlimited access to the recording.
Although they are scheduled for a particular time and date - once purchased - they can be viewed at ANY TIME!.
---
If you are not a LISI member please use the Buy Now Button below to pay the non-member price of $149.
After you pay you will be sent a link with the registration information. Your webinar registration is designed for one individual user and groups up to 5 individuals. Sharing beyond this is not permitted. If you are interested in group access to our webinar content, please send an email to lisiwebinars@gmail.com

If you have any questions, please contact webinaradmin@leimbergservices.com
NOTE: To pay using a credit card, use the botton labeled
"Pay with Debit or Credit Card" after clicking the Buy Now button below.

If you are a LISI member, please login below to receive the member price of $129 for this webinar.
A native of Louisiana (and a double LSU Tiger), Paul Hood obtained his undergraduate and law degrees from Louisiana State University and an LL.M. in taxation from Georgetown University Law Center before settling down to practice tax and estate planning law in the New Orleans area. Paul has taught at the University of New Orleans, Northeastern University, The University of Toledo College of Law and Ohio Northern University Pettit College of Law. The proud father of two Eagle Scouts and LSU Tigers, Paul has authored or co-authored seven books and hundreds of professional articles on estate and tax planning and business valuation. He was with The University of Toledo Foundation for over four years as Director of Planned Giving, leaving in January 2018. He can be contacted at
---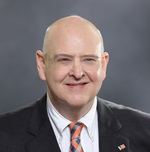 Paul Hood
June 18, 2020 3:00PM ET - 4:30PM ET ET

Charitable Planning in 2020-Including the Charitable LLC!
More Info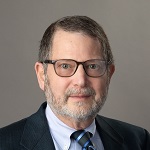 Martin Shenkman Eido Walny
July 24, 2020 3:00PM ET - 4:30PM ET ET

Martin Shenkman Eido Walny: Planning for Athletes
More Info