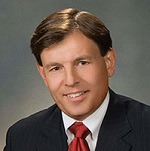 What Advisors Need to Know about Cost Segregation
Friday May 3
3:00 PM EDT - 4:30 PM EDT
---
Cost segregation is one of the most powerful but least understood techniques in the planner's tool kit. Cost segregation studies can produce significant income tax savings for clients in two ways.
First, they can substantially increase the present value of depreciation deductions and increase cash flow. Without cost segregation, taxpayers must depreciate residential property using straight-line depreciation over a 27.5 year period and non-residential property using a straight-line method over 39 years. Cost segregation may enable the taxpayer to depreciate part of the cost of a building over a shorter period of time using a faster depreciation method.
A second benefit of a cost segregation analysis is that it can increase the amount of property subject to depreciation by reallocating the purchase price of a building between building components and tangible personal property or between land and land improvements.
In his exclusive LISI webinar, Bob Keebler will teach you everything you need to know about cost segregation. The topics Bob will cover include the following:
Cost Segregation Procedure and segregating building costs into the five components: 1) Five-Year personal property, 2) Seven-Year personal property, 3) Land improvements, 4) Buildings, 5) Land.


Increasing the present value of depreciation deductions using shorter depreciation periods and more favorable depreciation methods.


Increasing the amount of property that can be depreciated by identifying aspects of a building that could be treated as tangible personal property.


Using the study to identify assets eligible for bonus depreciation or IRC §179 expensing.


Disadvantages of cost segregation and when it should and shouldn't be used.
There will be no CE for this webinar
For those who have a conflict with the date/time, The session will be recorded. Simply register and you will have unlimited access to the recording.
Although they are scheduled for a particular time and date - once purchased - they can be viewed at ANY TIME!.
---
If you are not a LISI member please use the Buy Now Button below to pay the non-member price of $149.
After you pay you will be sent a link with the registration information. If you have any questions, please contact webinaradmin@leimbergservices.com
NOTE: To pay using a credit card, use the botton labeled
"Pay with Debit or Credit Card" after clicking the Buy Now button below.

If you are a LISI member, please login below to receive the member price of $129 for this webinar.
Robert S. Keebler, CPA/PFS, MST, AEP (Distinguished) is a partner with Keebler & Associates, LLP and is a 2007 recipient of the prestigious Accredited Estate Planners (Distinguished) award from the National Association of Estate Planners & Councils. He has been named by CPA Magazine as one of the Top 100 Most Influential Practitioners in the United States and one of the Top 40 Tax Advisors to Know During a Recession. Mr. Keebler is the past Editor-in-Chief of CCH's magazine, Journal of Retirement Planning, and a member of CCH's Financial and Estate Planning Advisory Board. His practice includes family wealth transfer and preservation planning, charitable giving, retirement distribution planning, and estate administration. Mr. Keebler frequently represents clients before the National Office of the Internal Revenue Service (IRS) in the private letter ruling process and in estate, gift and income tax examinations and appeals. In the past 20 years, he has received over 250 favorable private letter rulings including several key rulings of """"first impression."""" Mr. Keebler is nationally recognized as an expert in estate and retirement planning and works collaboratively with other experts on academic reviews and papers, and client matters. Mr. Keebler is the author of over 75 articles and columns and editor, author, or co-author of many books and treatises on wealth transfer and taxation, including the Warren, Gorham & Lamont of RIA treatise Esperti, Peterson and Keebler/Irrevocable Trusts: Analysis with Forms. Mr. Keebler is the Chair of the AICPA's Advanced Estate Planning Conference. He is a featured columnist for CCH's Taxes Magazine - """"Family Tax Planning Forum,"""" Bob is also a contributing author to the American Bar Association's The ABA Practical Guide to Estate Planning. Robert.Keebler@KeeblerandAssociates.com
---
Bob Keebler and Michael Geeraerts
April 25, 2019 3:00 PM EDT - 4:30 PM ET ET

Finding the 199A Sweet Spot - Revisited for Final Regulations
More Info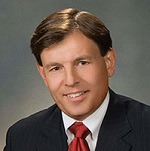 Bob Keebler
May 3, 2019 3:00 PM EDT - 4:30 PM EDT ET

What Advisors Need to Know about Cost Segregation
More Info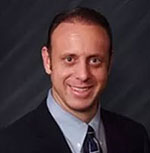 Steve Oshins
May 24, 2019 3:00 PM EDT - 4:30 PM EDT ET

Fear Factor: Protecting Assets by Getting into the Creditor's Head and Controlling his Mind
More Info