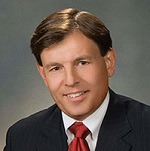 GST Planning & Form 709: The Fundamentals of GST Tax Planning and Reporting
Watch Now!
Recording and Slides are Available Here
---
Although you may regularly prepare Form 709s (federal gift tax returns), these are more advanced level reporting issues that you may not be familiar with - - and you need to know.
How to be sure you clearly and fully understand the key Generation Skipping Transfer Tax ("GST") terms

"Direct Skips"
"Double Skips"
"Skip Person"
"Taxable Distributions"
"Taxable Terminations"

How to properly report GST planning on the Form 709

The difference between automatic allocation, timely and late allocations and "ETIP" allocation
The predeceased parent rule
Dynasty Trusts
Spousal limited access trusts
Irrevocable Life Insurance Trusts
IDGTs (including sales)
GRATs
Freeze partnerships
Split-dollar insurance
Acquisition of non-GST exempt trusts by GST exempt trusts
GST adjustments to existing trusts and "Qualified Severances"

How to properly report Defined Value and Related Formula Clauses in the Form 709

How recent case law has changed this
What to attach to or include in the return (or not)

How to meet the "Adequate Disclosure" Requirements

What constitutes "Substantial" Compliance

How to avoid potential penalties
And more (including a sample completed Form 709)
There will be no CE for this webinar
For those who have a conflict with the date/time, The session will be recorded. Simply register and you will have unlimited access to the recording.
Although they are scheduled for a particular time and date - once purchased - they can be viewed at ANY TIME!.
---
If you are not a LISI member please use the Buy Now Button below to pay the non-member price of $149.
After you pay you will be sent a link with the registration information. Your webinar registration is designed for one individual user and groups up to 5 individuals. Sharing beyond this is not permitted. If you are interested in group access to our webinar content, please send an email to lisiwebinars@gmail.com

If you have any questions, please contact webinaradmin@leimbergservices.com
NOTE: To pay using a credit card, use the botton labeled
"Pay with Debit or Credit Card" after clicking the Buy Now button below.

If you are a LISI member, please login below to receive the member price of $129 for this webinar.
Robert S. Keebler, CPA/PFS, MST, AEP (Distinguished) is a partner with Keebler & Associates, LLP and is a 2007 recipient of the prestigious Accredited Estate Planners (Distinguished) award from the National Association of Estate Planners & Councils. He has been named by CPA Magazine as one of the Top 100 Most Influential Practitioners in the United States and one of the Top 40 Tax Advisors to Know During a Recession. Mr. Keebler is the past Editor-in-Chief of CCH's magazine, Journal of Retirement Planning, and a member of CCH's Financial and Estate Planning Advisory Board. His practice includes family wealth transfer and preservation planning, charitable giving, retirement distribution planning, and estate administration. Mr. Keebler frequently represents clients before the National Office of the Internal Revenue Service (IRS) in the private letter ruling process and in estate, gift and income tax examinations and appeals. In the past 20 years, he has received over 250 favorable private letter rulings including several key rulings of ""first impression."" Mr. Keebler is nationally recognized as an expert in estate and retirement planning and works collaboratively with other experts on academic reviews and papers, and client matters. Mr. Keebler is the author of over 75 articles and columns and editor, author, or co-author of many books and treatises on wealth transfer and taxation, including the Warren, Gorham & Lamont of RIA treatise Esperti, Peterson and Keebler/Irrevocable Trusts: Analysis with Forms. Mr. Keebler is the Chair of the AICPA's Advanced Estate Planning Conference. He is a featured columnist for CCH's Taxes Magazine - ""Family Tax Planning Forum,"" Bob is also a contributing author to the American Bar Association's The ABA Practical Guide to Estate Planning. Robert.Keebler@KeeblerandAssociates.com
---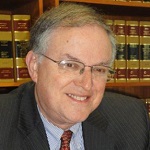 Steven Siegel
August 27, 2020 3:00PM ET - 4:30PM ET ET

Domicile Planning: Shopping and Changing – Is It Time to Get Out of Dodge?
More Info