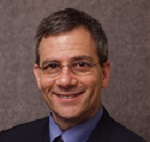 Dynamic Planning Strategies for the Well Informed Advisor
Watch Now!
Recording and Slides are Available Here
---
Advisors have a number of outstanding opportunities and also
difficult decisions to make when helping all categories of clients and
projects, but face a complicated and not always well explained series of
choices that make it difficult to decide what to do, and to understand
how various strategies actually work and how they apply to actual
situations. This exclusive LISI webinar covers many straightforward and simple
strategies that are underutilized but effective and tested, and also
offers guidance on lesser known and some impractical strategies that
should be avoided, despite much literature and fanfare that seems to be
misplaced.

Specific strategies addressed, with client friendly charts and
explanation,s will include the following:

1. Whether to have separate revocable trusts, a joint
stepped up basis (JEST) Trust, and whether to install powers of
appointment and how and where for married couple estate plans.

Attendees will receive Alan Gassman*s JEST forms in Word
or WordPerfect with the latest language being used for JEST and
JEST-LITE trusts.

2. How to explain marital asset protection systems (*MAPS*)
so that clients recognize the wisdom of being required to contribute
marital assets to a trust established by the first dying spouse, or to
establish an asset protection trust (*APT*) after one spouse dies.

3. Revocable trust provisions, which cause a trust to
become irrevocable, upon the Grantor reaching a certain age or having a
dementia or similar diagnosis, or requiring that amendments be consented
to by trusted family advisors or physicians. Attendees will receive
form language for this and client-friendly materials, as well as
language to allow a law firm drafting a trust to be named as Scrivener
Protector with the ability to correct clerical errors and resolve
ambiguities with the consent of one or more family members or other
advisors.

Attendees will receive a sample agreement that can be
adapted to their situation.

4. How a NIMCRUT structure can allow deferral of all income
taxes from a sale and investments for over 15 years with over 90% of
value passing to the client over 20 years.

5. How to use disregarded LLC*s and simple Irrevocable
Trusts to provide significant creditor protection and tax savings.

How to use entities taxed as partnerships to *swap basis*
when younger generation taxpayers have appreciated assets and older
generation taxpayers have non-appreciated assets.

6. How to draft shareholder and operating agreements that
allow a senior family member to have a power of appointment over
corporate and partnership interests owned by younger family members that
may receive a step-up in basis when the older family member dies.

7. How to have promissory notes with possible secured
interests owed by entities to related parties so that valuable assets
can be safeguarded from potential liability.

8. Establishing irrevocable trusts that safeguard assets
for the Grantor and next generation while providing basis step-up and
estate tax savings features.

9. Important features to include in a domestic APT to help
assure that creditor protection will be provided notwithstanding
published concerns from the Wacker v. Tony case.

10. How to use a master leasing company to insulate an
entity owning real estate from liability that can be caused by tenants
and invitees.

11. Implementing buy-sell agreements that do not allow the
life insurance proceeds to be exposed to creditors of the entity or any
shareholder.

12. A comprehensive creditor protection checklist and a
CPA*s creditor protection checklist will also be provided and
discussed.

There will be no CE for this webinar


For those who have a conflict with the date/time, The session will be recorded. Simply register and you will have unlimited access to the recording.

Although they are scheduled for a particular time and date - once purchased - they can be viewed at ANY TIME!.
---
If you are not a LISI member please use the Buy Now Button below to pay the non-member price of $149.
After you pay you will be sent a link with the registration information. If you have any questions, please contact webinaradmin@leimbergservices.com
NOTE: To pay using a credit card, use the botton labeled
"Pay with Debit or Credit Card" after clicking the Buy Now button below.

If you are a LISI member, please login below to receive the member price of $129 for this webinar.
Alan S. Gassman, J.D., LL.M., is a partner in the law firm of Gassman, Crotty & Denicolo, P.A., and practices in Clearwater, Florida. He is a frequent contributor to LISI, and has published numerous articles and books in publications such as BNA Tax & Accounting, Estate Planning, Trusts and Estates, Interactive Legal and Haddon Hall Publishing. The Alan Gassman Channel at Interactive Legal has recently opened, and features many books and resources, including many Florida and Federal based materials, forms and resources. He is also the Moderator for Bloomberg BNA's 2017 Estate Planning Webinar Series. On February 24th Alan and his partners Christopher Denicolo and Ken Crotty will present a Bloomberg BNA Webinar at 12:30 EST on Innovative Trust Planning for Uncertain Times. You can contact Alan at agassman@gassmanpa.com for more information with respect to these programs.
---