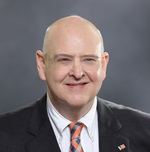 Anatomy of an LLC Operating Agreement: What the Sophisticated Advisor Needs to Know
Watch Now!
Recording and Slides are Available Here .
---
In his exclusive LISI webinar, Paul Hood will review the anatomy of a well designed LLC operating agreement, and will utilize an operating agreement that was drafted for a multi-generational family LLC.  He also will present selected default rules of Delaware LLCs as well as discuss selected valuation traps and opportunities in LLC operating agreements:
·       Paul review the important provisions of a well-drafted LLC operating agreement With a real LLC operating agreement form that all registrants will receive.
·       Participants will learn selected default provisions in the Delaware LLC law, with a view toward making their own list of default rules for the laws in their jurisdictions.
·       Paul will discuss valuation issues lurking in LLC operating agreements.
Whether you draft LLC operating agreements or simply review and work with them, you can't afford to miss this informative and very practical webinar!
There will be no CE for this webinar
For those who have a conflict with the date/time, The session will be recorded. Simply register and you will have unlimited access to the recording.
---
If you are not a LISI member please use the Buy Now Button below to pay the non-member price of $149.
After you pay you will be sent a link with the registration information. If you have any questions, please contact webinaradmin@leimbergservices.com
NOTE: To pay using a credit card, use the botton labeled
"Pay with Debit or Credit Card" after clicking the Buy Now button below.

If you are a LISI member, please login below to receive the member price of $129 for this webinar.
A native of Louisiana (and a double LSU Tiger), Paul Hood obtained his undergraduate and law degrees from Louisiana State University and an LL.M. in taxation from Georgetown University Law Center before settling down to practice tax and estate planning law in the New Orleans area. Paul has taught at the University of New Orleans, Northeastern University, The University of Toledo College of Law and Ohio Northern University Pettit College of Law. The proud father of two Eagle Scouts and LSU Tigers, Paul has authored or co-authored seven books and hundreds of professional articles on estate and tax planning and business valuation. He was with The University of Toledo Foundation for over four years as Director of Planned Giving, leaving in January 2018. He can be contacted at
---
Steve Leimberg & Linas Sudzius:
September 26, 2018 3:00 PM EDT ET

Beneficiary Designations and Divorce – An Opportunity to Serve During Difficult Times: Part 2: What Are the Beneficiary Best Practices Before, During and After Divorce?
More Info
Jonathan Gopman and Paul D'Alesandro
September 27, 2018 3:00 PM EDT 4:00 PM ET ET

Structuring Offshore Asset Protection Trusts: What the Sophisticated Advisor Needs to Know : Part 2
More Info

Andy DeMaio
October 12, 2018 3:00 PM EDT 4:00 PM ET ET

Practical Estate Planning for Digital Assets under RUFADAA
More Info