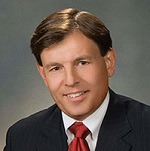 2018 Q2 Update on New Tax Laws, Private Letter Rulings, and Court Cases
Friday June 1
3:00 PM EDT - 4:30 PM EDT
---
2018 Q2 Update on New Tax Laws, Private Letter Rulings, and Court Cases
In this one-hour session Bob Keebler will review federal income and transfer tax developments from the prior quarter relevant to estate planning and personal financial planning. This includes new IRS publications, Private Letter Rulings, court rulings, new regulations, and new and proposed statutory changes. Bob' webinar is a must see for CPAs, attorneys, trust officers, financial representatives and valuation experts who need to stay up to speed on current events.
There will be no CE for this webinar
For those who have a conflict with the date/time, The session will be recorded. Simply register and you will have unlimited access to the recording.
---
If you are not a LISI member please use the Buy Now Button below to pay the non-member price of $149.
After you pay you will be sent a link with the registration information. If you have any questions, please contact webinaradmin@leimbergservices.com
NOTE: To pay using a credit card, use the botton labeled
"Pay with Debit or Credit Card" after clicking the Buy Now button below.

If you are a LISI member, please login below to receive the member price of $129 for this webinar.
Robert S. Keebler, CPA/PFS, MST, AEP (Distinguished) is a partner with Keebler & Associates, LLP and is a 2007 recipient of the prestigious Accredited Estate Planners (Distinguished) award from the National Association of Estate Planners & Councils. He has been named by CPA Magazine as one of the Top 100 Most Influential Practitioners in the United States and one of the Top 40 Tax Advisors to Know During a Recession. Mr. Keebler is the past Editor-in-Chief of CCH's magazine, Journal of Retirement Planning, and a member of CCH's Financial and Estate Planning Advisory Board. His practice includes family wealth transfer and preservation planning, charitable giving, retirement distribution planning, and estate administration. Mr. Keebler frequently represents clients before the National Office of the Internal Revenue Service (IRS) in the private letter ruling process and in estate, gift and income tax examinations and appeals. In the past 20 years, he has received over 250 favorable private letter rulings including several key rulings of """"first impression."""" Mr. Keebler is nationally recognized as an expert in estate and retirement planning and works collaboratively with other experts on academic reviews and papers, and client matters. Mr. Keebler is the author of over 75 articles and columns and editor, author, or co-author of many books and treatises on wealth transfer and taxation, including the Warren, Gorham & Lamont of RIA treatise Esperti, Peterson and Keebler/Irrevocable Trusts: Analysis with Forms. Mr. Keebler is the Chair of the AICPA's Advanced Estate Planning Conference. He is a featured columnist for CCH's Taxes Magazine - """"Family Tax Planning Forum,"""" Bob is also a contributing author to the American Bar Association's The ABA Practical Guide to Estate Planning. Robert.Keebler@KeeblerandAssociates.com
---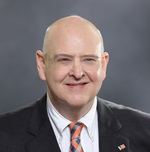 Paul Hood
July 6, 2018 3:00 PM EDT 4:00 PM EDT ET

The Human Side of Estate Planning/Psychology of Estate Planning
More Info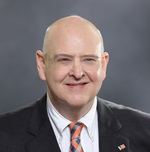 Paul Hood
July 13, 2018 3:00 PM EDT 4:00 PM EDT ET

Hermeneutics for Designing Estate Planning Tools & Techniques: A Method in the Madness of the Fine Art of Designing Estate Planning Tools and Techniques
More Info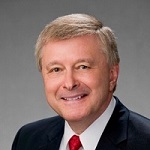 James P. Weller, JD, LL.M
July 19, 2018 3:00 PM EDT - ET

Title The Private Trust Company Solution
More Info