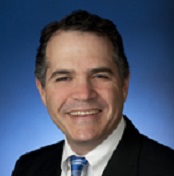 PLR 201730002 & the "Spreezing" of S Corporation Stock: How To Hold S Corporation Stock in a Partnership/Disregarded Entity Structure without Terminating the S Election, While Providing for Increased Discounts and Enhanced Asset Protection
Tuesday December 19
3:00 PM EDT - 4:00 PM EDT
---
Join Jonathan Gopman and Anna Els for discussion of the unique planning opportunities available with stock in an S corporation through the use of the Spreeze Transaction. Jonathan and Anna's presentation is designed give attendees an thorough understanding of the technical issues to consider when holding stock in an S corporation in an LLC or partnership structure and the planning opportunities that are available when using such LLCs and partnerships. In this presentation, Jonathan and Anna will discuss:

· Important relevant tax rules related to S corporations;

· The check the box Regulations and partnerships that are not recognized for federal income tax purposes;

· The use of grantor trusts;

· How to protect the status of the S corporation both during the client's lifetime and at the client's death and thereafter;

· The use of leveraged estate planning transactions with such structured, including the use of GRATs, CLATs, freeze partnerships/LLCs and installment sale transactions and private annuities;

· The use of the Spreeze to insulate stock in an S corporation from creditors; and

· The importance of PLR 201730002 which was recently issued by the Service.



There will be no CE for this webinar
---
If you are not a LISI member please use the Buy Now Button below to pay the non-member price of $129.
After you pay you will be sent a link with the registration information. If you have any questions, please contact webinaradmin@leimbergservices.com
NOTE: To pay using a credit card, use the botton labeled
"Pay with Debit or Credit Card" after clicking the Buy Now button below.

If you are a LISI member, please login below to receive the member price of $ 99 for this webinar.>
Jonathan E. Gopman is a partner in Akerman LLP's Naples office and Chair of the firm's Trusts & Estates Practice Group. He currently serves as a Co-Chair of the Asset Protection Planning Committee of the Real Property, Trust and Estate Law Section of the ABA (for the 2016-2017 bar year) and is a Fellow of the American Bar Foundation. He is a Fellow in the American College of Tax Counsel. He is an adjunct professor at Ave Maria School of Law, currently serving on its Curriculum Advisory Committee and he chaired its first annual Estate Planning Day Conference held in April of 2014 and continues to serve on the advisory committee for such conference. He is a member of the legal advisory board of Commonwealth Trust Company and STEP. He is AV rated. In 2009, 2010, 2011, 2012, 2013, 2014, 2015, 2016 and 2017 he was selected for inclusion in The Best Lawyers in America® and as a Florida Super Lawyer for 2010, 2011, 2012, 2013, 2014, 2015, 2016 and 2017 and included in Florida Trend's Legal Elite for 2010 and 2011. In the Dec. 2005 and 2007 issues of Worth Magazine he was recognized as one of the top 100 estate planning attorneys in the US. He is a co-author of the revised BNA Tax Management Portfolio on Estate Tax Payments and Liabilities. He has authored and co-authored numerous articles on asset protection and estate planning and chapters in books on asset protection and frequently lectures on these topics throughout the world. He is co-author and co-editor of "The Tools & Techniques of Trust Planning 1st Edition" in 2016 with Stephen R. Leimberg. He has been interviewed for and quoted in a number of publications such as the New York Times, Bloomberg, Forbes, Wealth Manager and Elite Traveler. He is the originator of the idea for the statutory tenancy by the entireties trust ("STET") in 12 § 3574(f) of the Del. Statutes and now part of the Nevis International Exempt Trust Ordinance. His articles and presentations have served as an impetus for changes to the trust laws of several states. In Feb. of 2011, he was appointed to a special committee of the Nevis government and Nevis International Service Providers Assoc. to revise the Nevis International Exempt Trust Ordinance. He recently concluded this project with the passing of a new Ordinance in May of 2015. He was the principal draftsperson of this Ordinance and continues to work with the Nevis government consulting on other laws. He also provided advice and consultation on the proposed revised charging order statute for the Nevis Limited Liability Company Ordinance and together with his former colleague, Linda Charity, provided advice and consultation on the content of the proposed banking ordinance in Nevis. He received his J.D. from Florida State University College of Law (with High Honors) and his LL.M. (in Estate Planning) from the University of Miami School of Law.
---